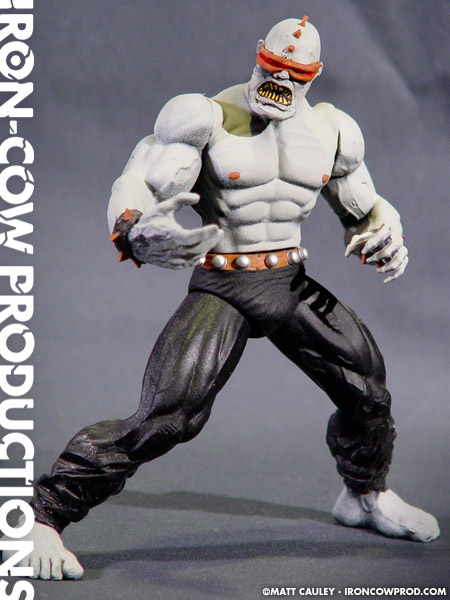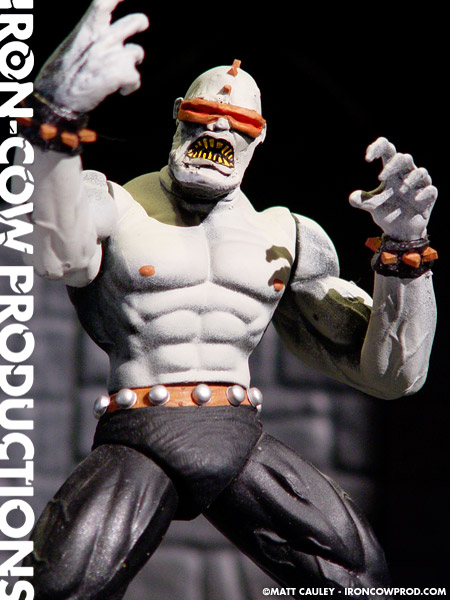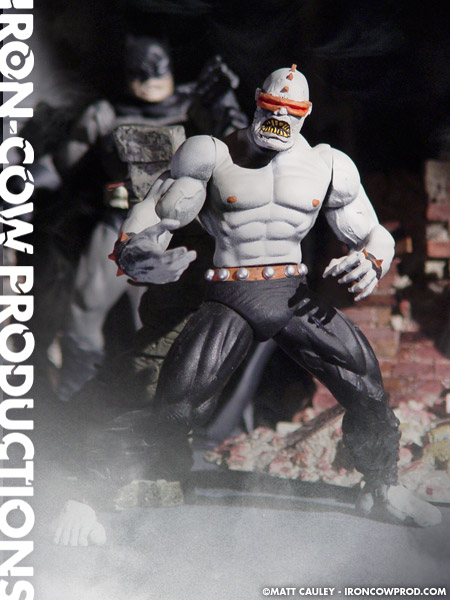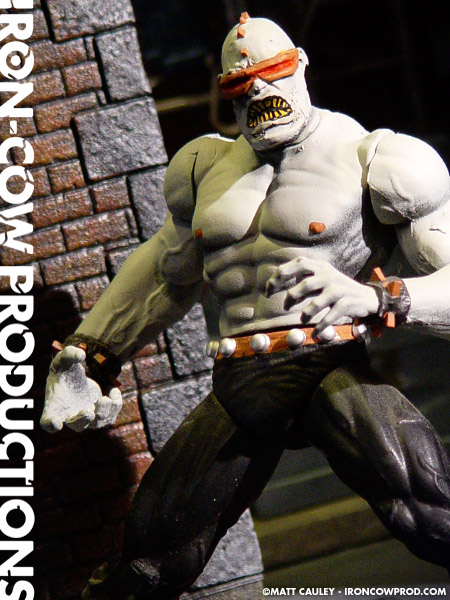 The villains are the near future make those of today look timid. Plus, the punk fashion sense comes back with a passion! A character of pure, unrelenting hostility, the Mutant Leader is one of my personal favorites from "Batman: The Dark Knight Returns." Sure he looks like a reject from a B-grade 80's movie, but I love the character so much I knew I had to have a custom of him.
The Mutant Leader custom uses a modified WWR Legends Jimmy "Superfly" Snuka figure as a base. I was fortunate enough to find this figure on clearance at Toys R' Us for just under $3, back in the day. I swapped out the hands for more claw-like versions and sculpted the pants using Super Sculpy. The head is an original sculpt made from Super Sculpy as well.
Though he's primarily shades of grey, the sheer bulk of the Mutant Leader custom really makes him stand out nicely on the shelf.
Created Fall 1999