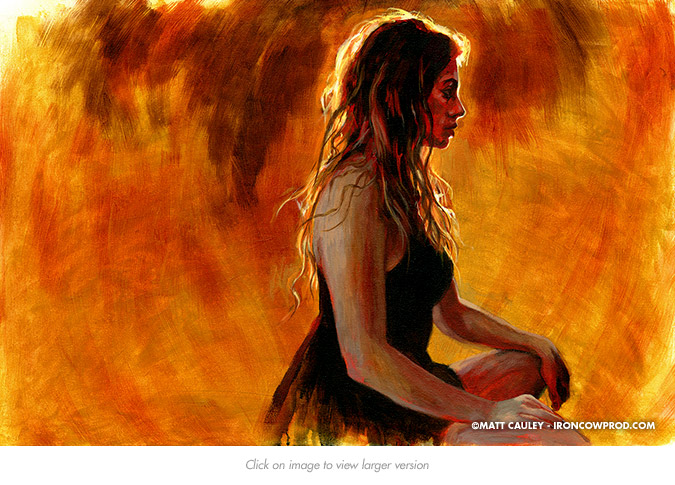 In early 2016, I began working on a painting project with Charlotte, a dancer and model with whom I was to being the initial explorations of my "Multiple" painting series. Although the paintings from that session are still being developed, I wanted to capture this alternative moment.
There was something quietly beautiful the way Charlotte was posing, and I felt it warranted a painting of its own. The piece came together rather quickly, and I enjoyed experimenting with the lighting on this one.
The Dancer
Acrylic on canvas,
20 x 30 inches,
Painted 2016 by Matt Cauley.