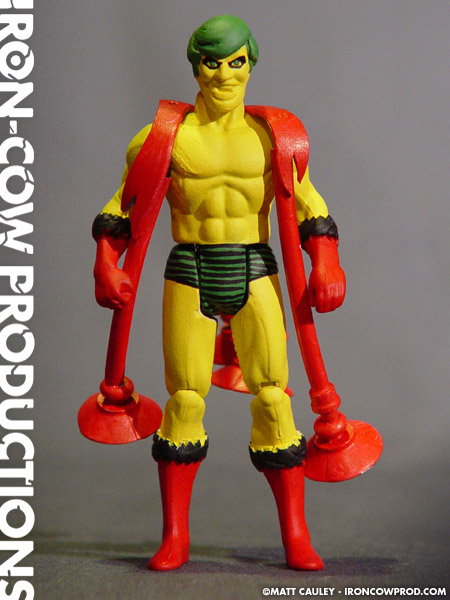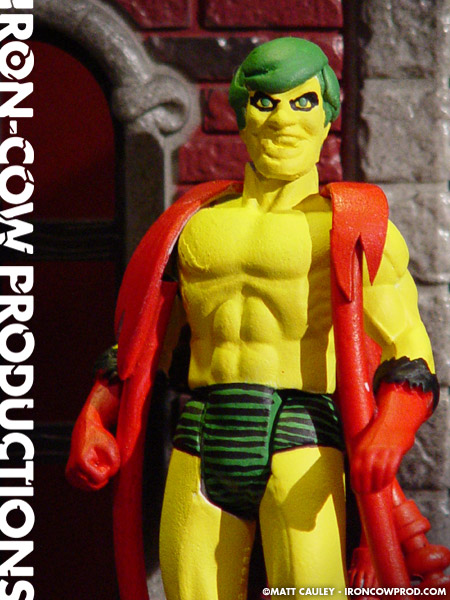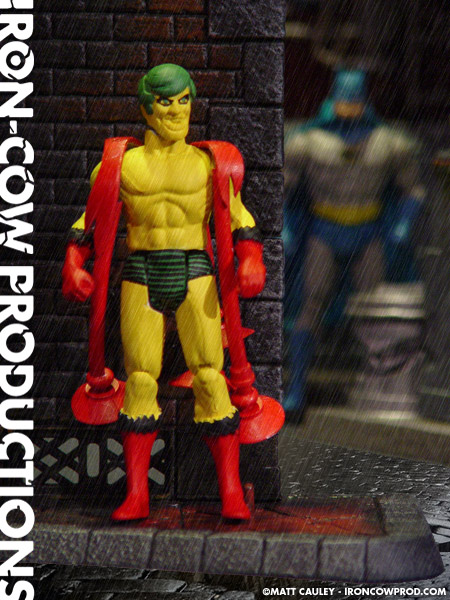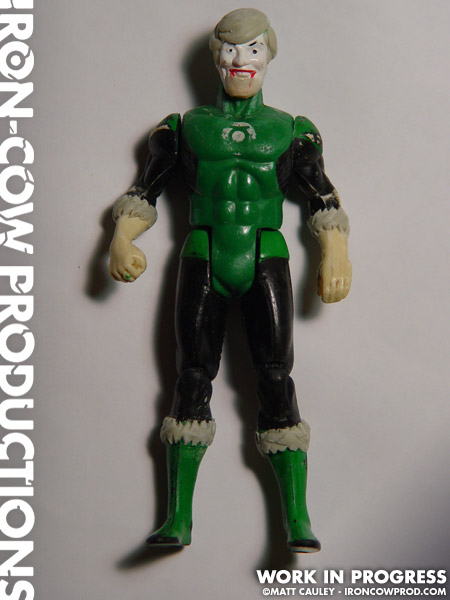 The following except is taken from Toy Otter's Super Powers Find: Based on the proposed Fourth Wave of Super Powers figures, "this figure apparently would have had a very unique action feature: suction cups that he could hold in his hands and that could clip onto his legs. This is odd in that it would be the first figure that the feature actually interfered with the character's usual appearance."
The Creeper happens to be one of my favorite Super Powers customs. He originally began as a Hal Jordon Green Lantern. I sanded smooth the surface details and added the cuffs using Magic Sculpt. The headsculpt is a reworked Toy Biz Joker head, modified again with Magic Sculpt for all of his features. Finally, the suction cup boa was created using the tails from a DC Direct Zatanna figure along with some clear tubing.
Unfortunately, since Creeper is now painted the suction cups don't really hold the figure to any particular surface. Then again, I suppose it wouldn't be a good idea to suspend a hand-crafted piece above the floor anyway.
Created Summer 2004
Featured in BACK ISSUE! #30