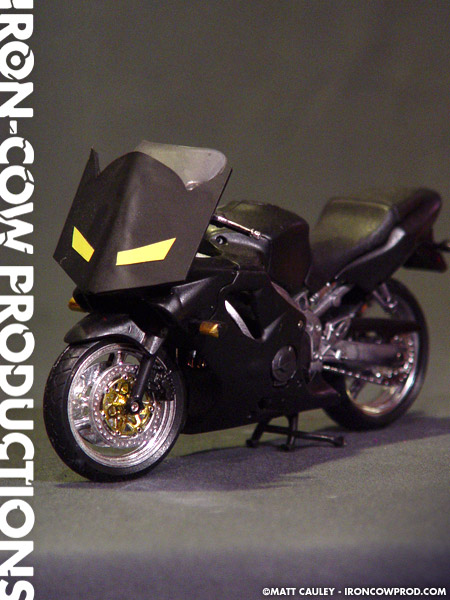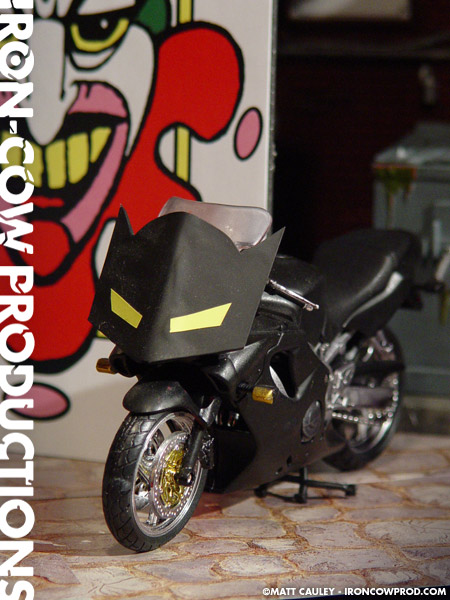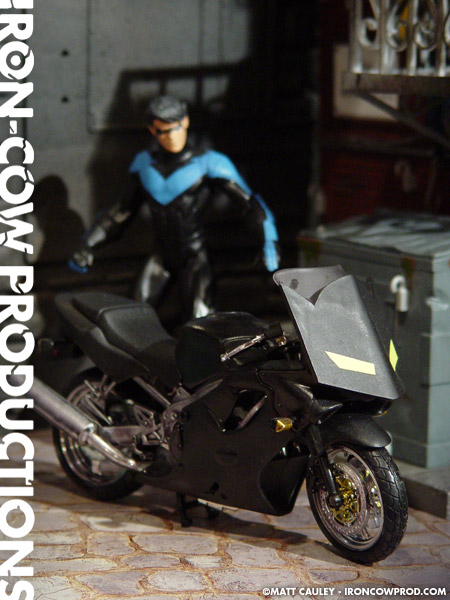 This project happened somewhat as a fluke. For years now I've wanted to try my hand at an Angst-scale vehicle. I had actually wanted to make a Batmobile, but the overall size of the piece kept me from being too interested in following through. While searching eBay one day for fodder, I accidentally stumbled across the perfect place to start.
For the most part, the Batcycle is a modified Honda 600F4 motorcycle. I disassembled the entire bike and repainted the chassis. The Batshield across the front is a mixture of styrene, clear vinyl and adhesive vinyl for the headlights.
Of course, without any super articulated customs, I don't have anyone to actually sit on the Batcycle. Quite a few of the customs can stand dramatically next to it, though.
Created Spring 2001