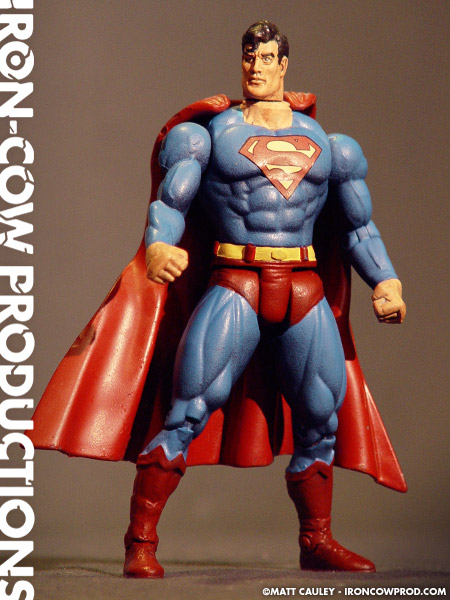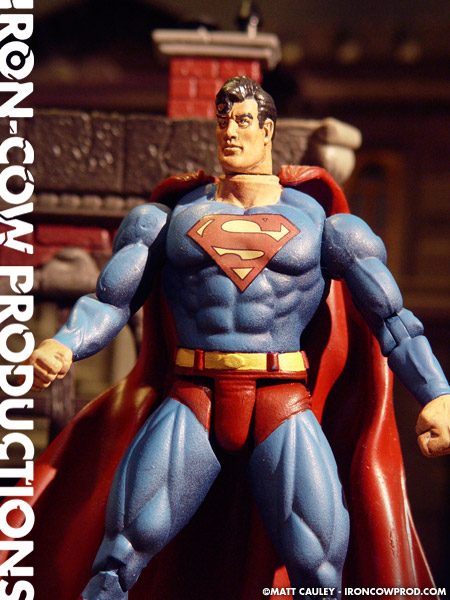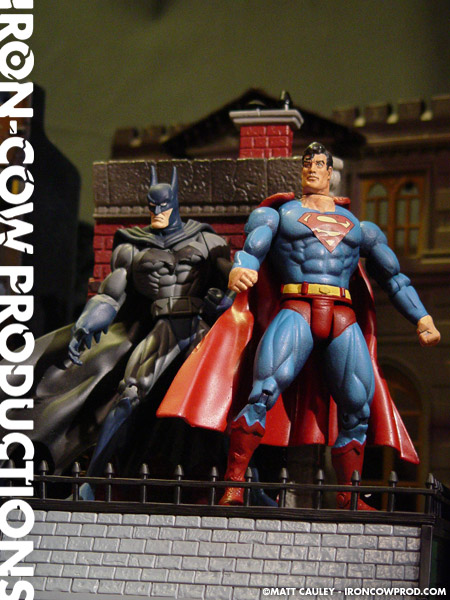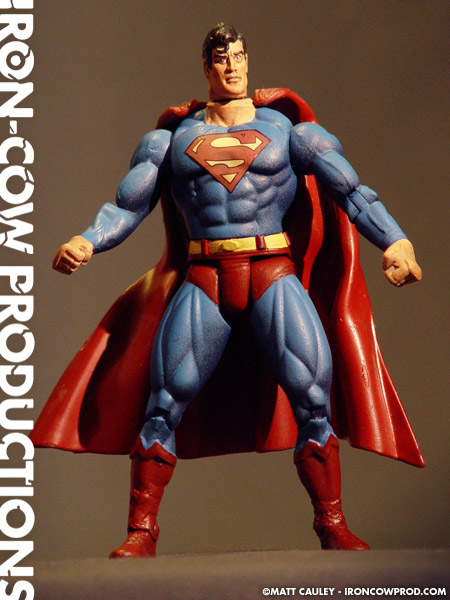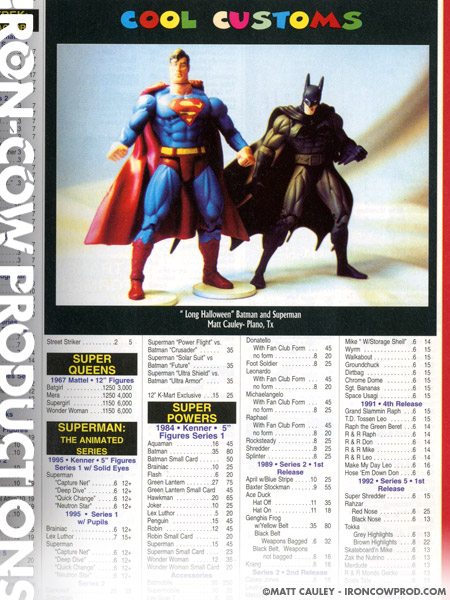 At first, I was excited at the prospect of a mass produced 6″ scale Superman figure. This was back in 1999 before there were too many non-Batman DC heroes on the market. When the DC Superheroes 6″ line was released, though, I found their Superman figure a little disappointing. I know there are a lot of people who love it, but I just found him looking overall fairly wimpy.
My custom Superman is a modified 'Slam N Crunch' Goldberg wrestling figure. I felt using this as a base gave Superman more of the bulk he needed. Luckily, the Goldberg figure wore only trunks and small boots. The boots, along with the belt, are sculpted with Super Sculpy.
I was able to recycle some elements of the original DC figure. The head and the cape worked perfectly o the new body. Now Superman has a much more imposing presence.
Created Fall 1999