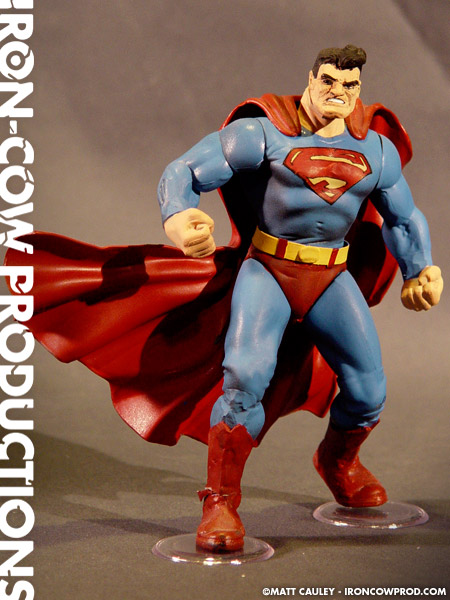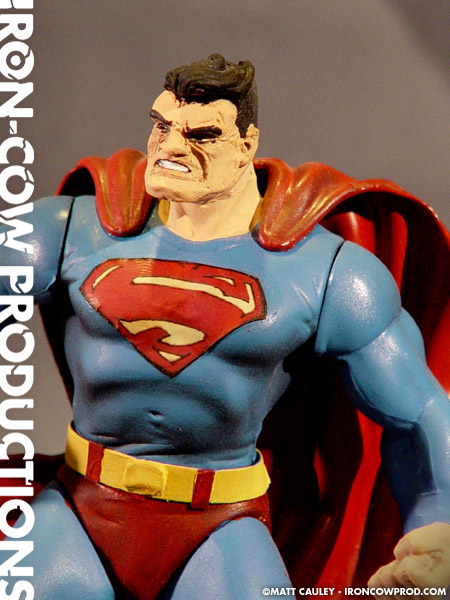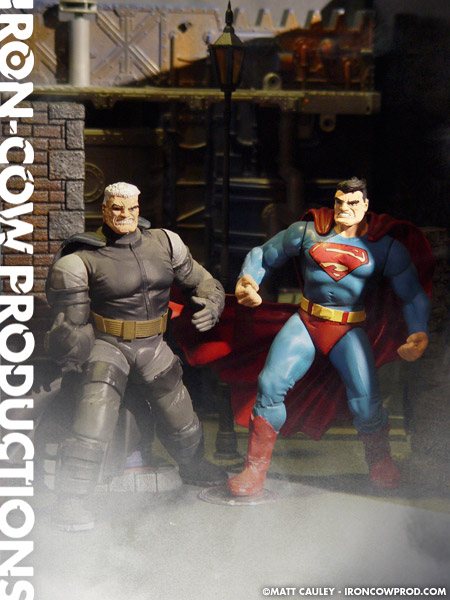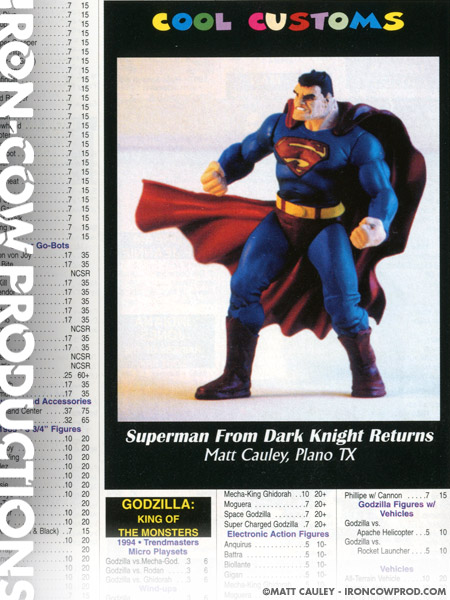 From the moment I began customizing, I wanted to have an Angst Scale Superman figure. This goes back well before DC Direct and Mattel began releasing their own 6″ scaled versions. Originally, though, this custom had been intended for a Kingdom Come styled Superman. After I made the Frank Miller Batman, though, I had a change of plans.
The Frank Miller Superman custom uses a WWF Ripped and Ruthless Stone Cold Steve Austin as a base. The original head was removed and replaced with one from the Sin City Marv figure. This was then reworked with Super Sculpy to sport Superman's Ronald Reagan hairstyle. I then sliced apart the legs of the base figure just above the knees. I then added metal support rods and added another 3/4″ to his height so that he could tower a little about Batman. Super Sculpy covers the seams. The cape is the same used for my Armored Frank Miller Batman custom. It comes from the bad guy featured in Jim Lee's W.I.L.D.Cats action figure line.
I suppose in hindsight I should have made Superman a little less angry and more noble in appearance. Now that there are more 6″ scaled base figures available I may yet revisit this character in the future.
Created Fall 1999
Featured in Lee's Action Figure and Toy Review, Issue #92