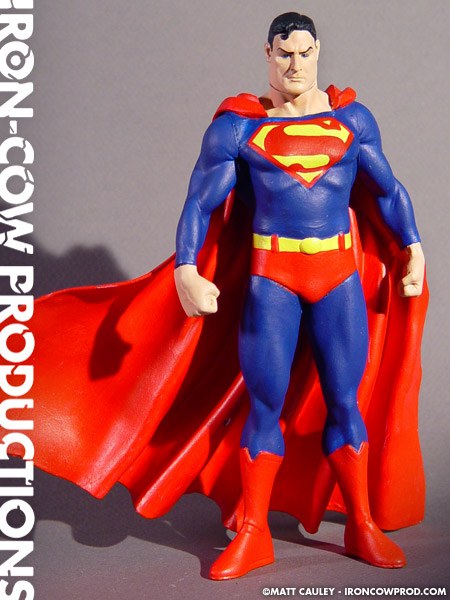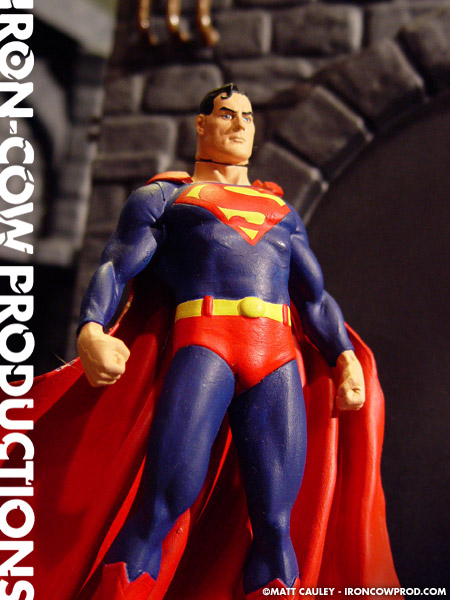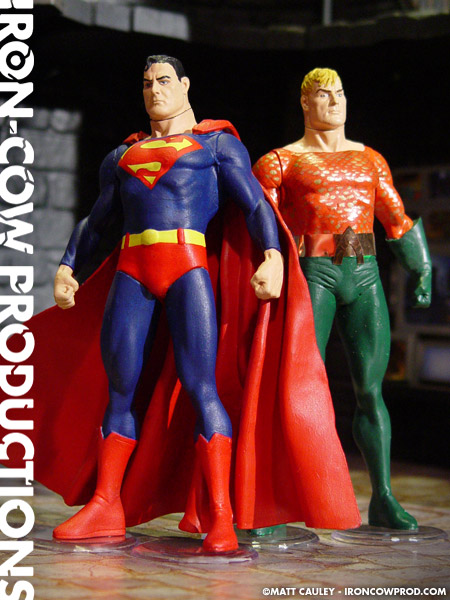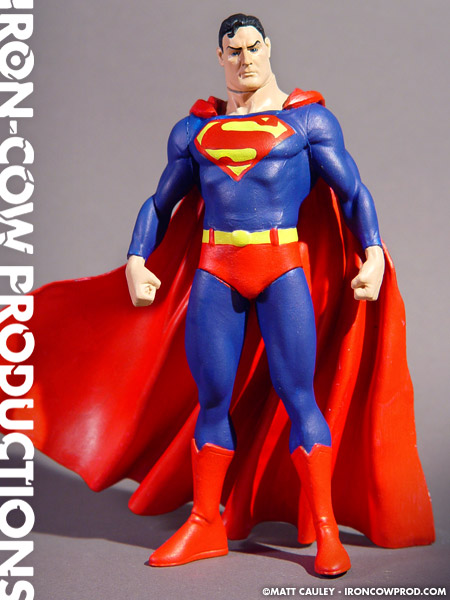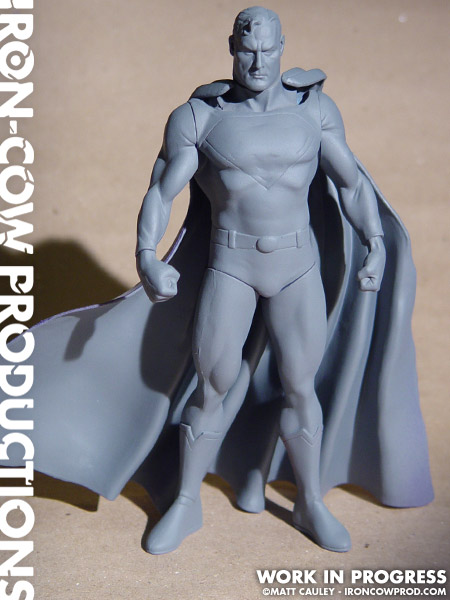 As you can probably tell, I am a bit obsessed with making artist-specific Batman customs. For a change of pace, I decided to tackle an Alex Ross Superman, primarily to be a companion to my Alex Ross Batman. This custom is modeled specifically on the artwork featured in the publication Superman: Peace on Earth by Paul Dini and Alex Ross.
Instead of creating a straight repaint of the DC Direct Kingdom Come Superman, I decided to rework the body a bit. I removed the original Superman head and angled it so the figure would be looking downward in a more serious position. The original S-Shield had to be smoothed over with Magic Sculpt to eliminate the previously etched lines. Believe it or not, the new S-shield is hand painted!
Finally, I wrapped up the custom by adding a cape from an X-Men Evolution Magneto figure. It was the pretty fit and added some much needed drama to the custom.
Created Summer 2004