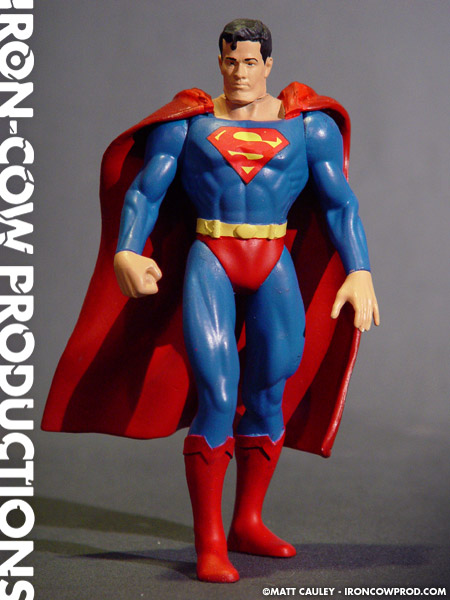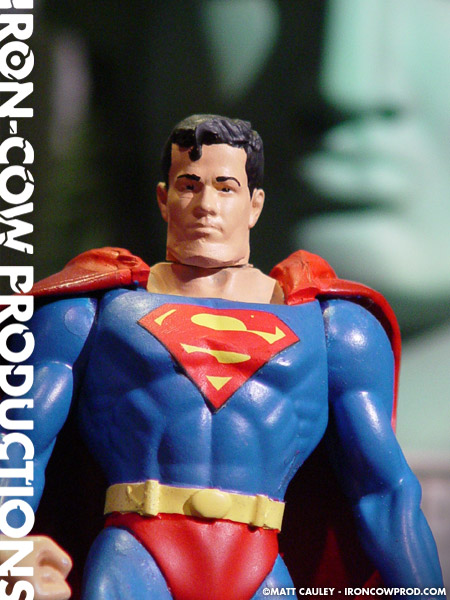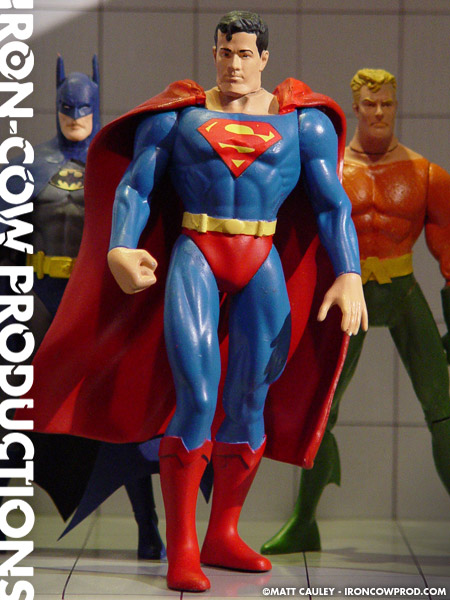 I'll be the first to admit it: this Superman custom is huge. Too big. Out of scale. I knew that was likely going into this project, but I wanted to try the experiment all the same.
For this Superman custom, I used a Tick figure from the live action Tick TV line. It was a simple matter to use clear vinyl for the boots and belt, and his cape was leftover from a DC Direct Modern Age Hourman. The head is actually reworked from a Mark Wahlberg figure, from the recent Planet of the Apes line. The hair was rebuilt using Kneadatite, as was the jaw.
Overall I'd say he's maybe 10% too big to truly fit in with the rest of the JLA DC Direct figures, but on it's own I think it's a very clean custom. It all depends on whom you stand him next to. Standing by the Martian Manhunter, he looks great, but Supes definitely towers over Bats and Hal Jordon. Oh well.
Created Spring 2002