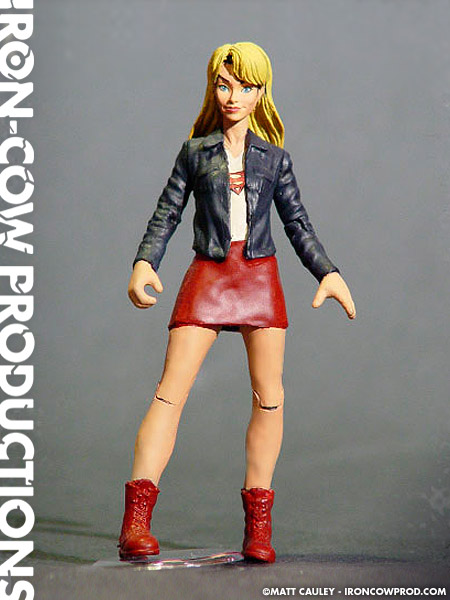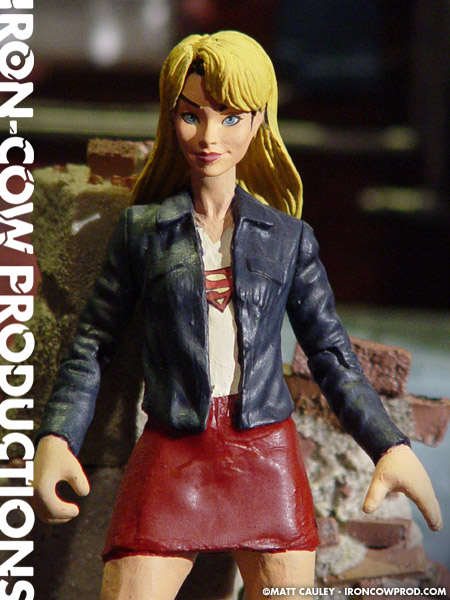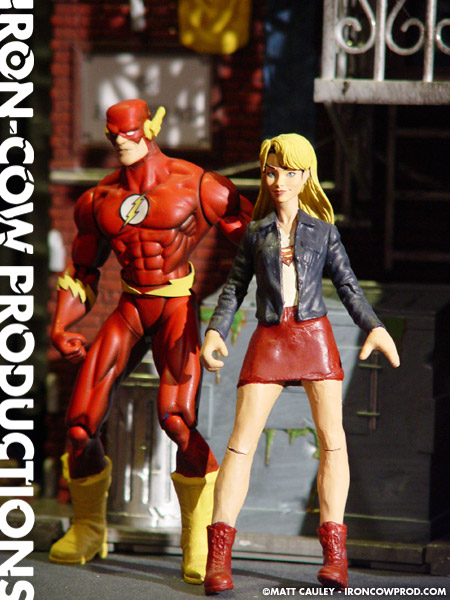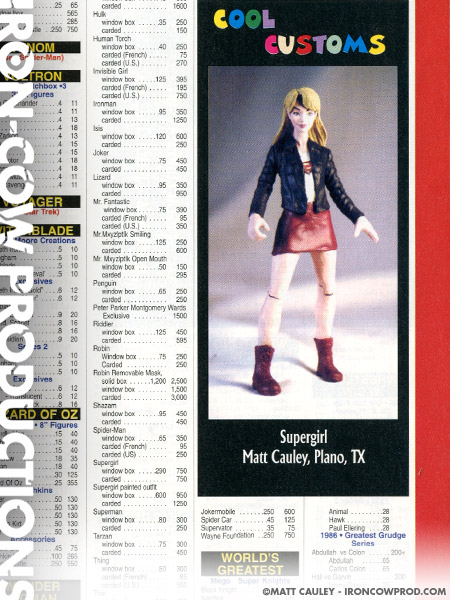 Supergirl purists probably won't like this custom, but I felt the need to take a little artistic license on this project. At the time, I never cared much for Supergirl's traditional costume. It always seemed to me that she got second billing next to Superman. With this new design, I wanted to combine the best elements of her traditional look from the comics and the updated look from the Animated series.
Believe it or not, she actually uses a heavily reworked Buffy the Vampire Slayer figure for a base. I sanded the legs smooth to eliminate the jeans. I then sculpted the boots and skirt and finished by adding a repainted Sydney Savage head.
Toss in a little attitude and she's done! Since this time I really have developed a fondness for the character. Perhaps now it's time to revisit her with a more traditional custom of the character.
Created Spring 2000
Featured in Lee's Action Figure and Toy Review, Issue #93