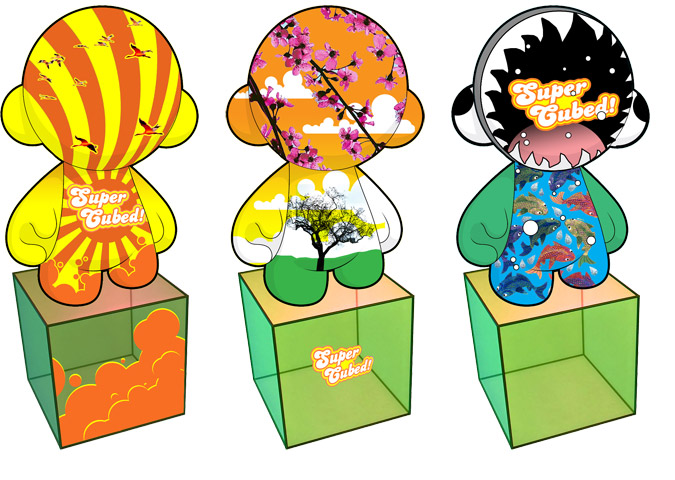 BRIEF: Design a series of awards to be presented to the Cube-d Designer of the Month in each region globally.
DETAILS: This was absolutely a fun project to work on. I was asked to develop 3 related, but unique, awards that would boost morale among fellow designers (known then as the Cube-d group). Using the Munny figure as a base, each award was developed to reflect the region it was to be presented. The New York award featured a based composed of overlapping acrylic cubes that become illuminated when the award is shaken. The London award used a parks and nature motif, representing their support of local parks. Finally, the Tokyo award incorporated fish as visuals. The base was fogged, and featured several fish suspended from fish wire. These twirled over a buried treasure sculpture that was encased in the base.
Shown here for portfolio purposes only.