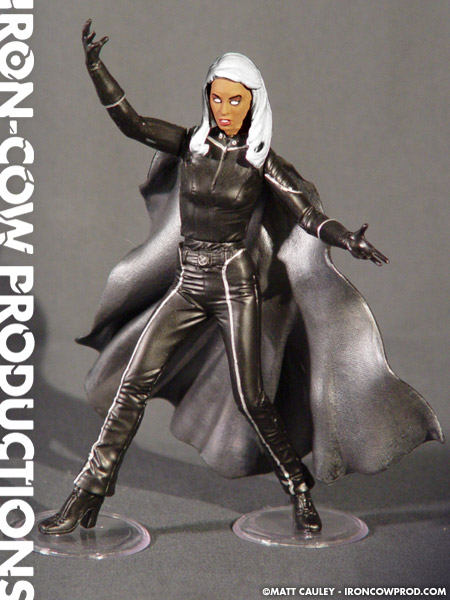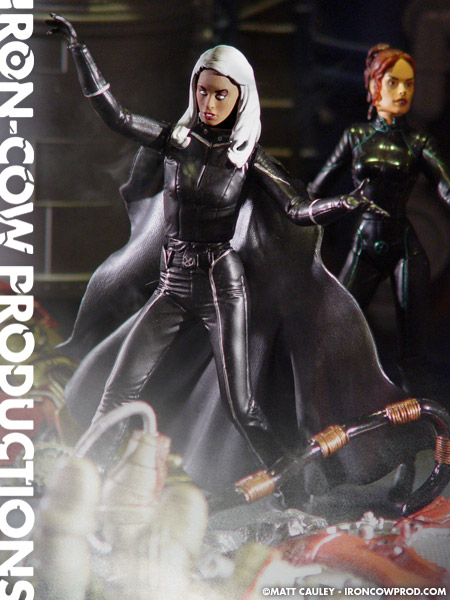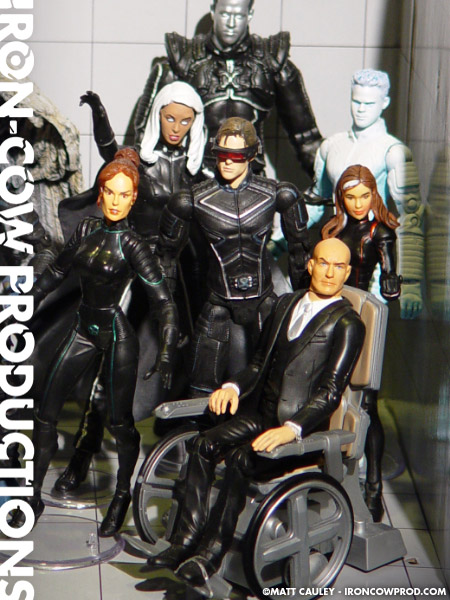 For the most part, I actually still really enjoy the figures produced for the first X-men film. Sure, they might not be the best quality, and the X2 versions are far superior, but I still enjoy the Jean Grey figure. The Storm figure, though, desperately needed to be upgraded.
To make this custom, I began by removing the arms off an Austin Powers Vanessa Kinsington figure. I replaced these with arms from an X-Movie Jean Grey. The head comes from a Spawn Tiffany figure, I believe, that needed new hair and some surface details removed. A Lord of the Rings Aragorn figure donated his cape, and Kneadatite was used here and there to tweak certain details.
She's really not much more than a statue, but I do like that she turned out much better than the original Storm figure.
Created Summer 2003