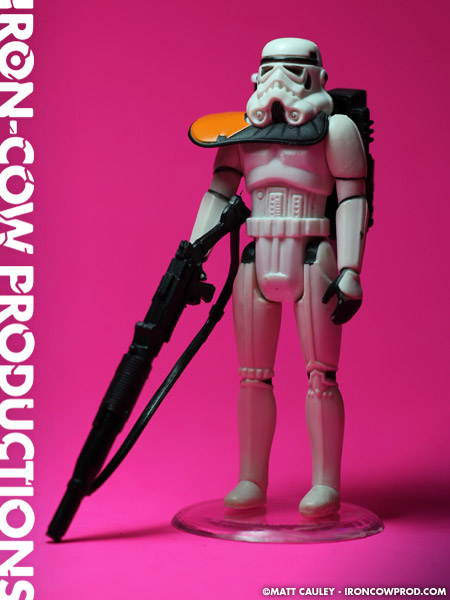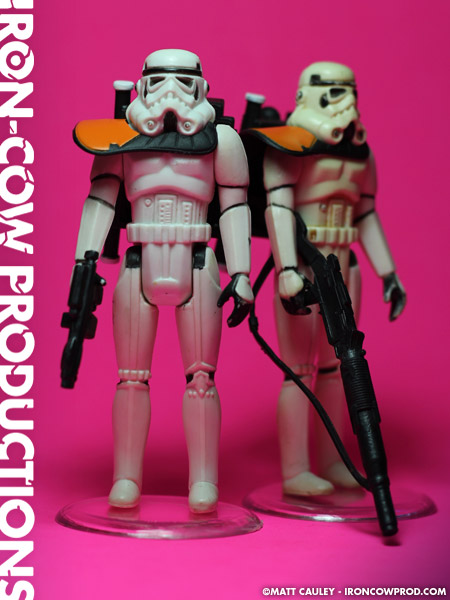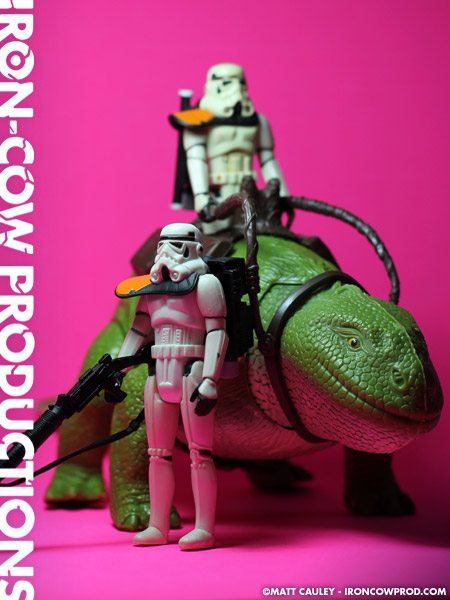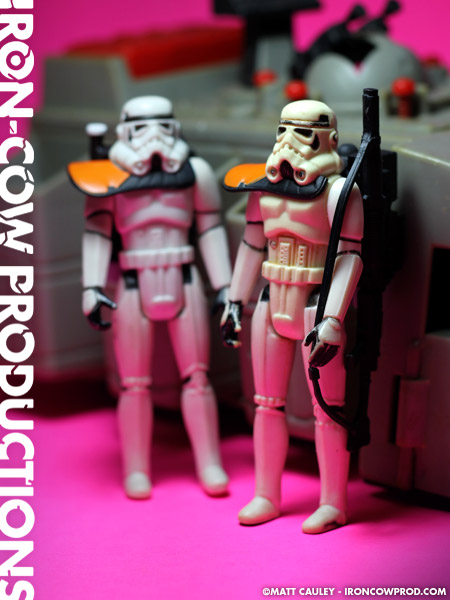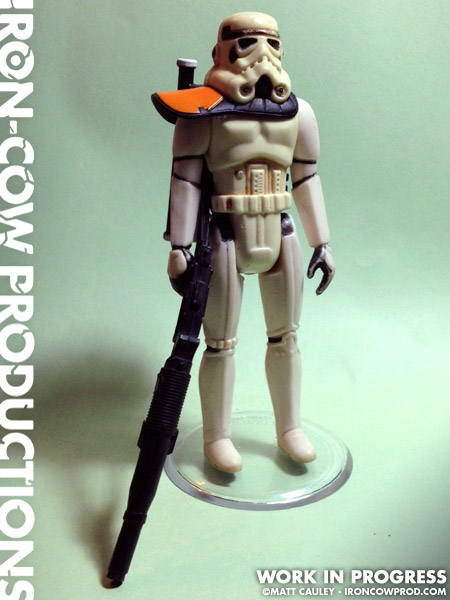 "Let me see your identifications."
With as visually striking as the Sandtroopers are, I'm surprised that Kenner never produced any for their vintage line. As a kid, I rubbed sand all over my Stormtrooper figures to help dirty them up enough to simulate the desert environment. Though it added a nice stain to the plastic, it still wasn't quite the same effect without the extra gear. Flash forward to adulthood, and I felt it finally time to make my own.
The custom vintage Sandtrooper project was even easier than I expected. I simply removed the shoulder pauldron from a Power of the Force 2 Sandtrooper and trimmed it to fit onto a vintage Star Wars Stormtrooper figure. I used SuperGlue to secure it in place, along with a reworked backpack (trimmed for a better fit).
Unfortunately, the backpack inhibits the figure's ability to fit snuggly inside the Patrol Dewback, but it certainly looks great standing along side it.
Created Fall 2013