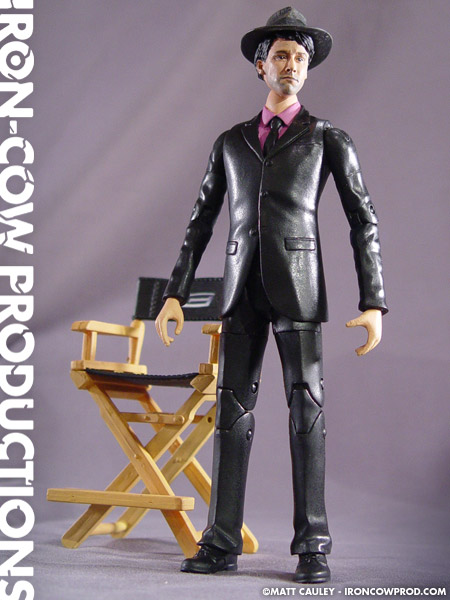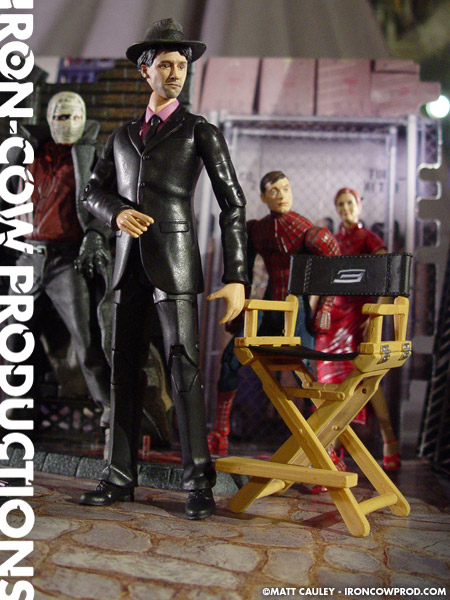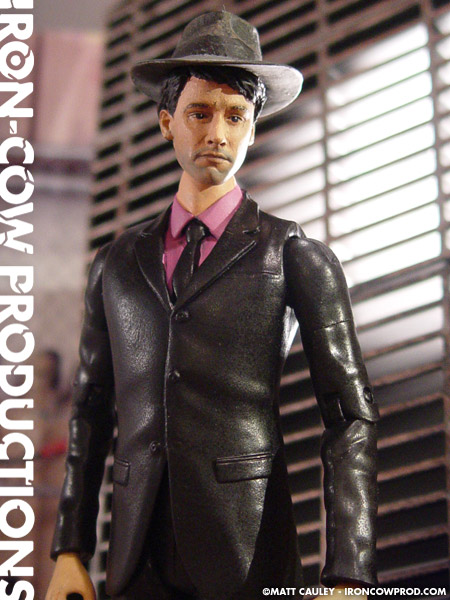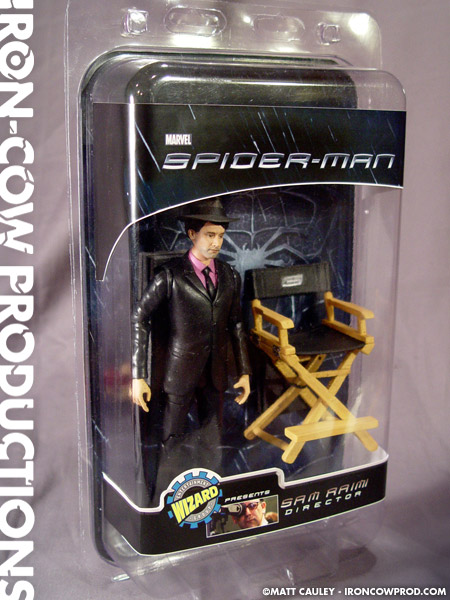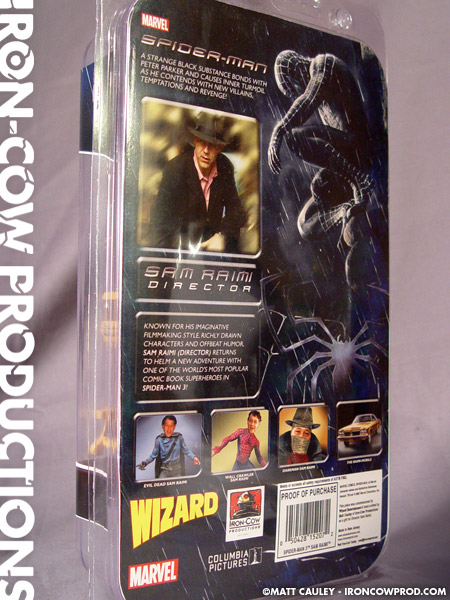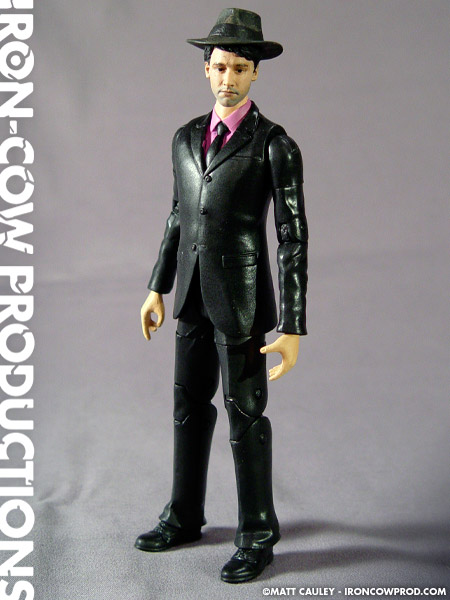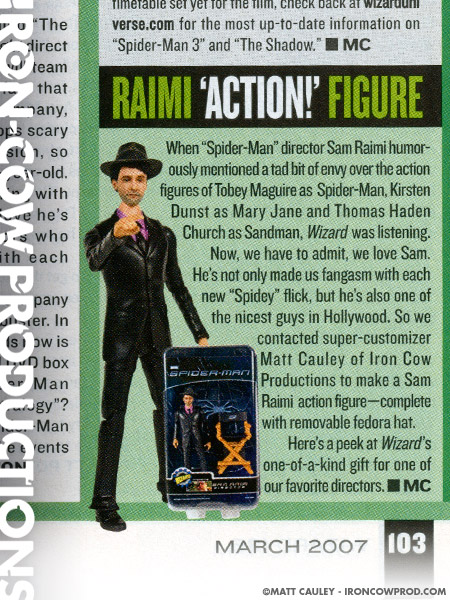 Known for his imaginative filmmaking style, richly drawn characters and offbeat humor, Sam Raimi returns to helm a new adventure with one of the world's most popular comic book superheroes in Spider-Man 3!
For my next contribution to ToyFare Magazine (or this time around for Wizard Magazine) I was asked to go a step further and create a special gift for Director Sam Raimi. They wanted the usual highly articulated custom figure, but something that would appear to be an extension of the Spider-Man 3 figure line, complete with packaging and accessories.
I began by reworking a Michael Vaughn figure from the Alias figure line. Normally I would have filled in the openings over the joint areas, but this time I left them untouched. Part of this was to help simulate a 'manufactured' appearance to the figure and part of it was not wanting to mess up the surface texture at all. The head is from a McFarlane Military Army Paratrooper figure. The headsculpt on this figure matched Raimi's face almost exactly, and required only some minor repainting to help tweak the details. Finally, Sam's hat comes from (appropriately enough) a SOTA Toys "Now Playing" Darkman figure.
The packaging artwork was created digitally and inserted into a blank clamshell I picked up from a clamshell manufacturer. I went with this approach so that the figure could be easily removed from the packaging, or left inside to be displayed "mint in package."
The figure was presented to Mister Raimi over the 2006 holidays.
Created Fall 2006
Featured in WIZARD MAGAZINE, Issue #185, March 2007