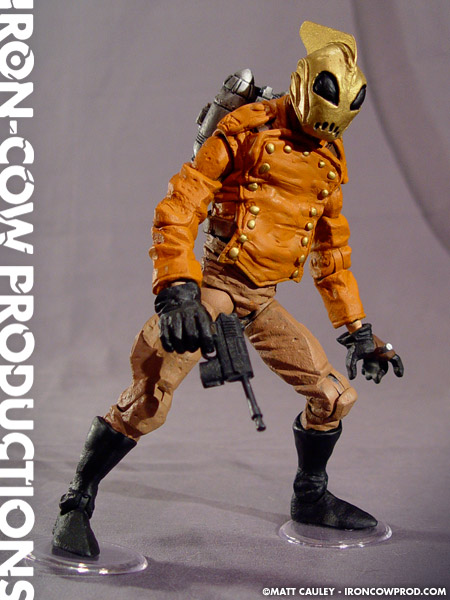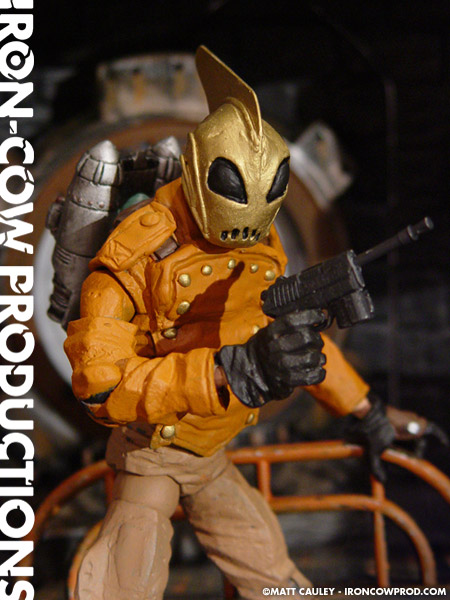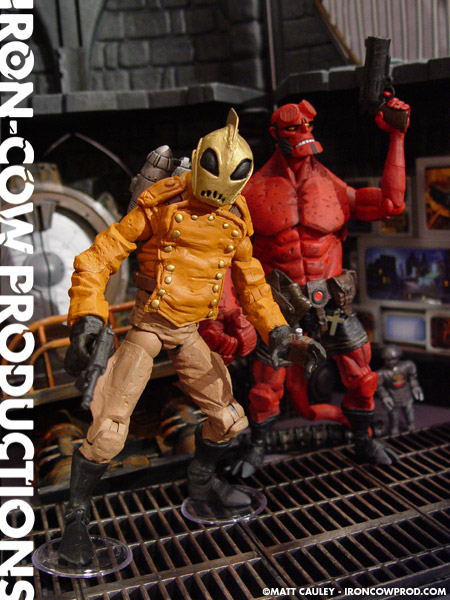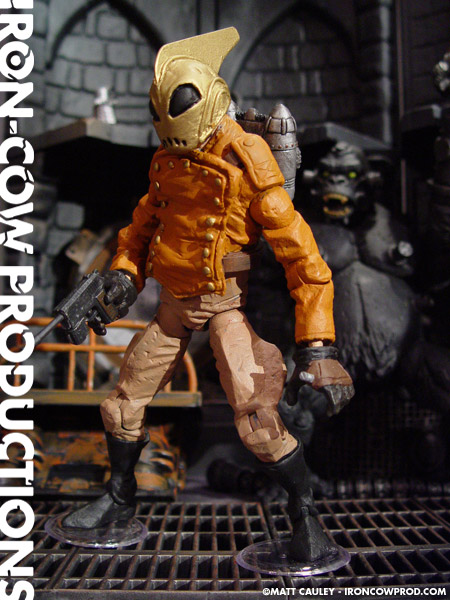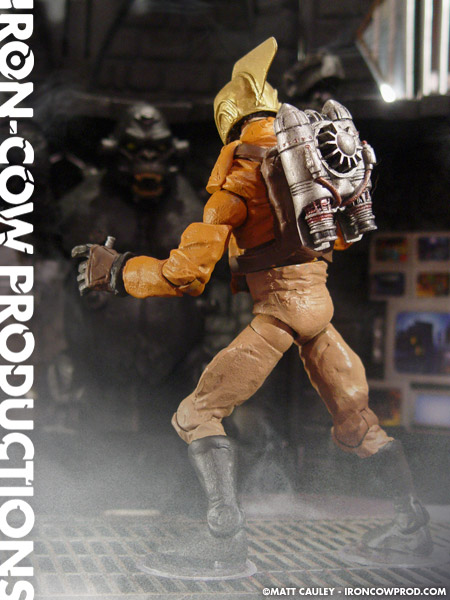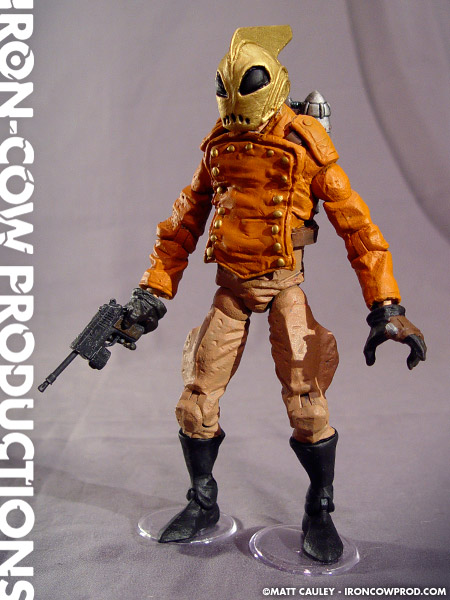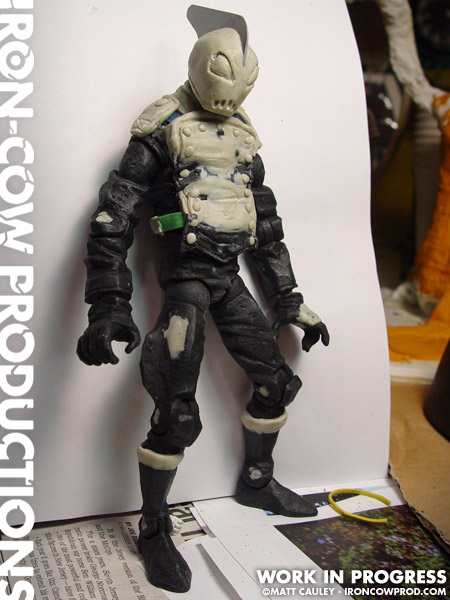 A) I'm a sucker for the Rocketeer. B) I'm an even bigger fan of Mike Mignola's artwork. Combine the two and what do you get?!?
The Mike Mignola-inspired Rocketeer piece came about by accident, really. I happened to win a set of Hellboy comic book action figures off of eBay for dirt cheap, and found myself with an extra Lobster Johnson. I didn't think it made sense to resell the figure, but then inspiration struck and I felt it'd be the perfect base for a Rocketeer piece!
For the most part, The Rocketeer is just a reworked Lobster Johnson figure. All of the surface details were created with Magic Sculpt (although there are some rubber bands in there for the rocket harness). The helmet is an original sculpt using Magic Sculpt and plastic styrene for the fin. Luckily, the rocket pack from a Muppets Beaker figure fit perfectly and even loosely matches Mignola's artwork.
All in all, I'm very pleased with how the Rocketeer turned out. So much so that I've begun working on some other Mignola-inspired pieces…
Created Fall 2005