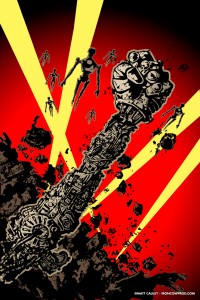 This piece was created for the fall line of EPIC THREADS young adult t-shirts, sold exclusively at MACY's.
The assignment was to focus on a robot smashing through a wall. This design underwent a lot of different changes throughout the process, and in the end two versions were delivered to production.
Truth be told, I'm not even sure which version was released to the stores, as it sold out almost immediately. If anyone out there happens to stumble across one of these shirts, definitely grab it for me. Thanks!
The Robot Army
T-Shirt Design
Ink with Digital Coloring
11 x 14 inches
Created 2007 by Matt 'Iron-Cow' Cauley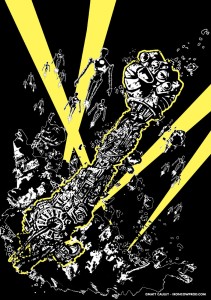 Here are some of the early sketches: