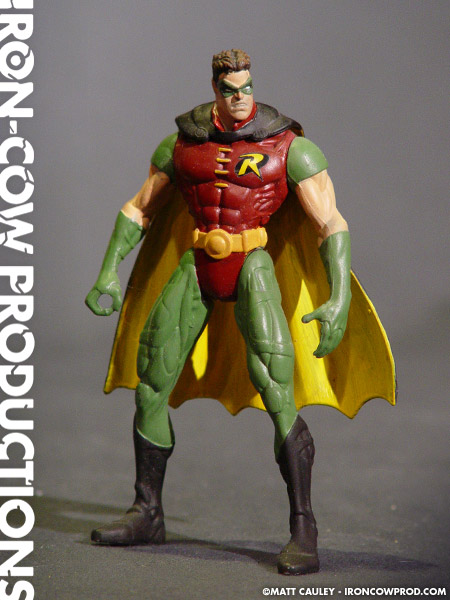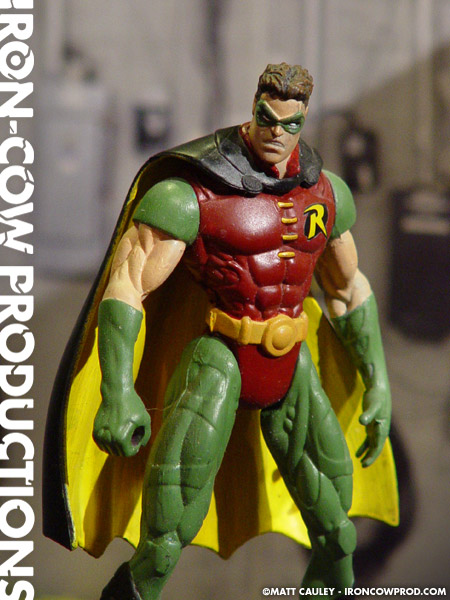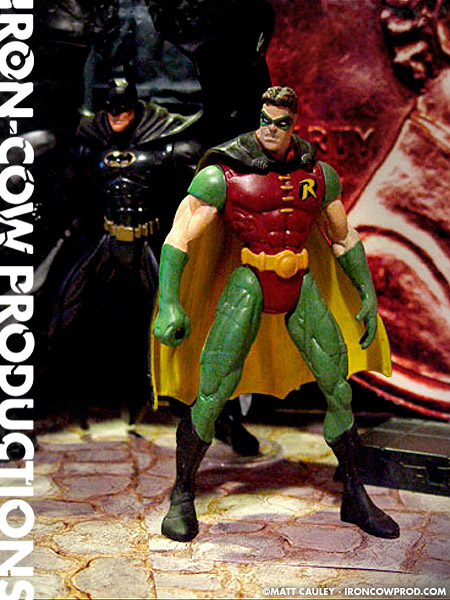 At the time I created this Robin custom, I had only just begun customizing. My skills were for the most part limited to simple repaints.
This Robin custom adapts a Batman: LOTDK Dive Claw Robin figure as a base. The sculpt of the original figure was pretty nice, actually. It was only the color scheme I didn't care for. The cape is borrowed from a Batman Forever Movie figure. Aside from some plastic styrene for the yellow stripes across his chest, the rest is just tweaking what was already there.
At the time I made the custom I was pleased with the results As I gained more confidence in customizing, though, I decided it was time to revisit the character and make him a little more comic-accurate.
Created Summer 1998