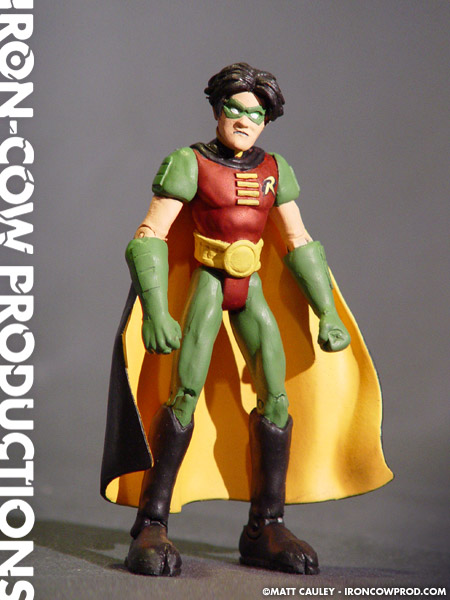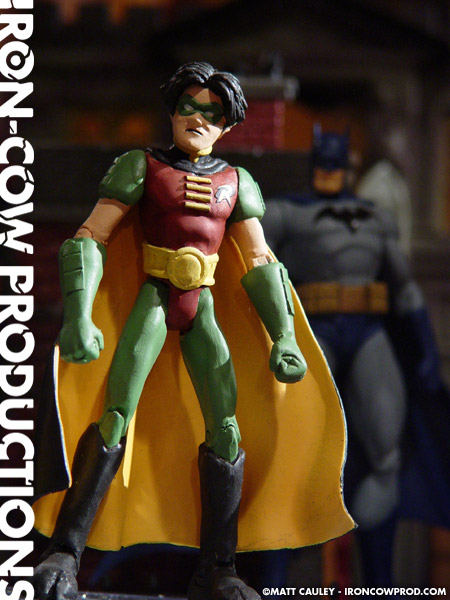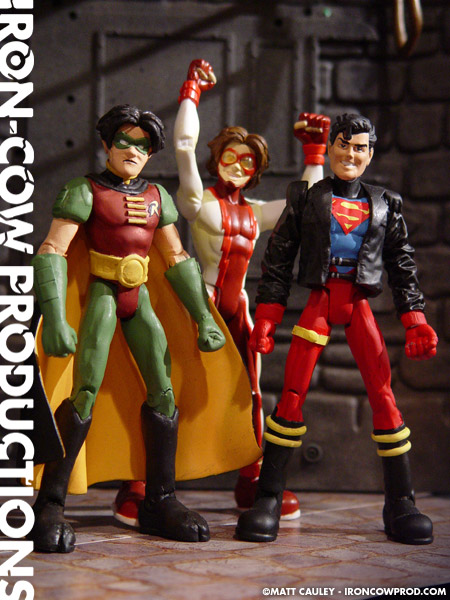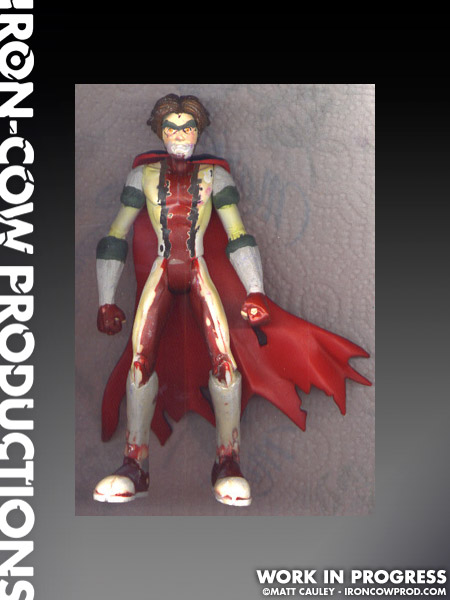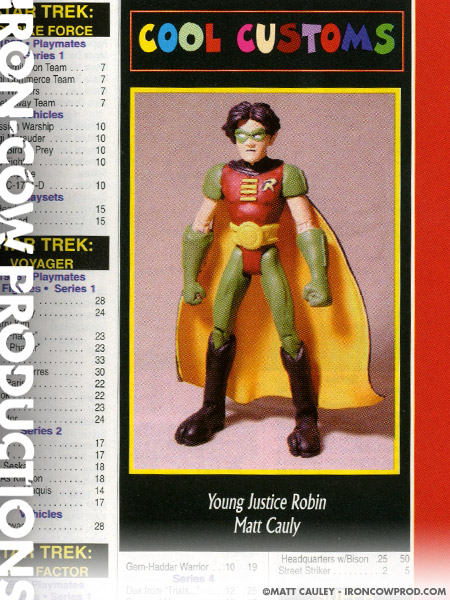 Back in the days before DC Direct could manufacture any of the Batman characters, it dawned on me that Impulse could be used to effectively make a DC Direct style Young Justice Robin.
Of course, that's easier said than done. Impulse held up fine at first, but soon it became evident that his knee and ankle joints weren't intended for heavy sanding. Still, some care reworking followed by the addition of some Kneadatite details and Robin was complete. A borrowed cape from the Golden Age Green Lantern turned out to be the perfect fit.
Impulse ended up being useful as a base for a Young Justice Superboy. All three use the same base, but look great as a set.
Created Spring 2001
Featured in Lee's Action Figure and Toy Review, Issue #109