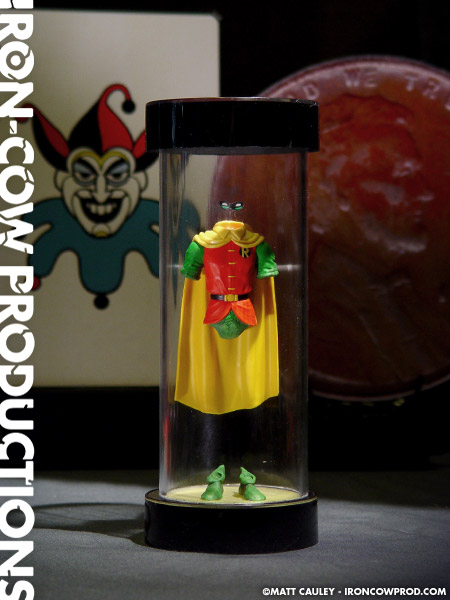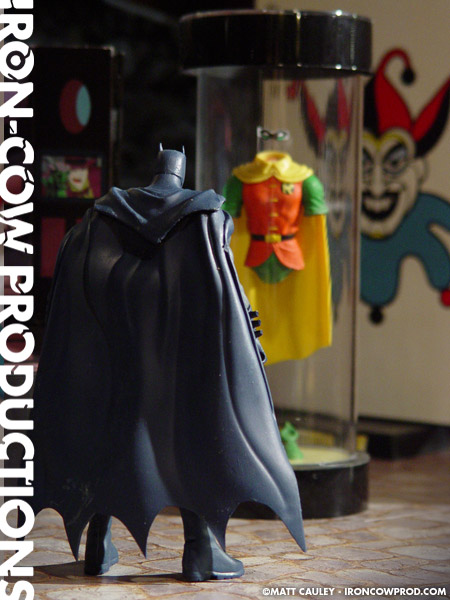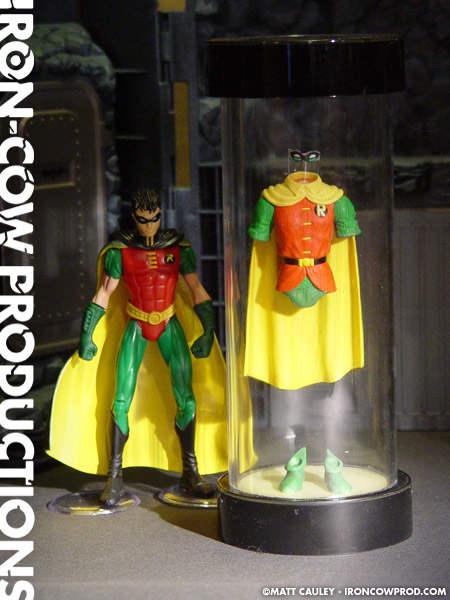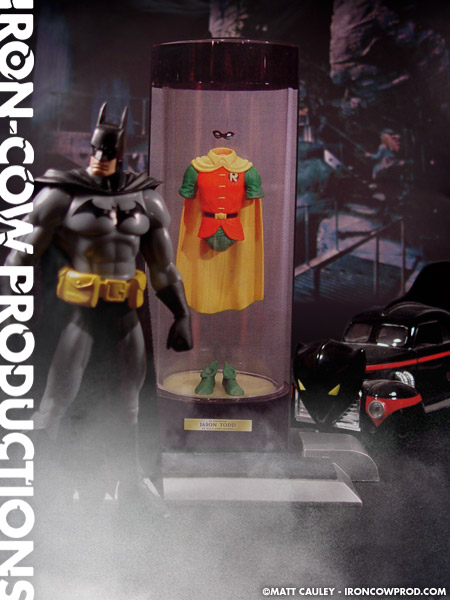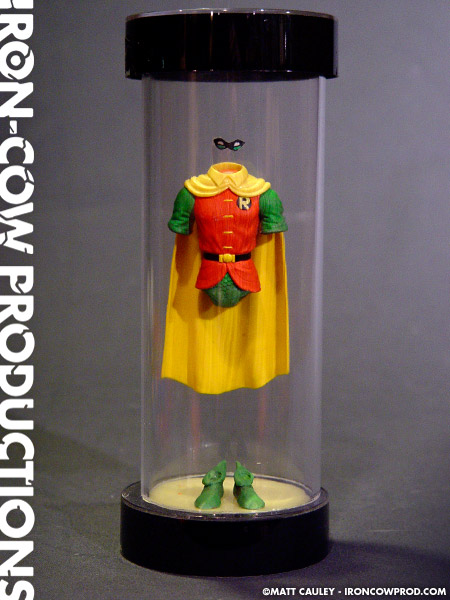 Back around Christmas of 2003, my buddy Tommy (aka Therewasme) had asked me for advice on how to make a DC Direct-scaled Batcave. I was able to pick up various parts for him and in the process it got me thinking that although I had made a Robin Memorial for my Frank Miller customs, perhaps it was now time to make a standard DC Direct version as well.
The Jason Todd Robin Memorial project is fairly straightforward. I began by removing the limbs off of a DC Direct Silver Age Robin figure. To help simulated the "floating costume" aspect, I used a Dremel to remove most of the material from the inside of the sleeves and trunks. I then used Magic Sculpt to smooth over the rough texture left inside as well as the lines from the previous hip joints. The upper half of Robin's cape worked fine, but I found a cape from the DC Direct Superwoman worked better for the lower half. It had that perfect 'hanging' effect as well as being the appropriate length for the character. The boots were made from Magic Sculpt and the mask was simply cut vinyl.
The costume housing is clear acrylic tubing I found at a plastics shop in Chinatown. The tube was actually too long, so I trimmed it down to size with my Dremel saw tool. The base and roof were additional pieces of acrylic that I painted. I tried to illustrate it in the photos, but basically the costume is supported from a clear plastic rod inserted through the rear of the tube. From the front it really gives the appearance that the costume is floating.
Anyway, there you have it. I'm really happy with how the Robin Memorial turned out and while it isn't technically an "action figure," it does set a great somber mood for your Batman shelf.
Created Summer 2004