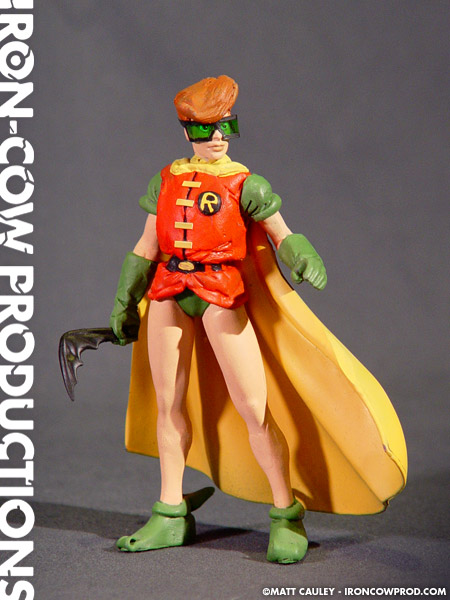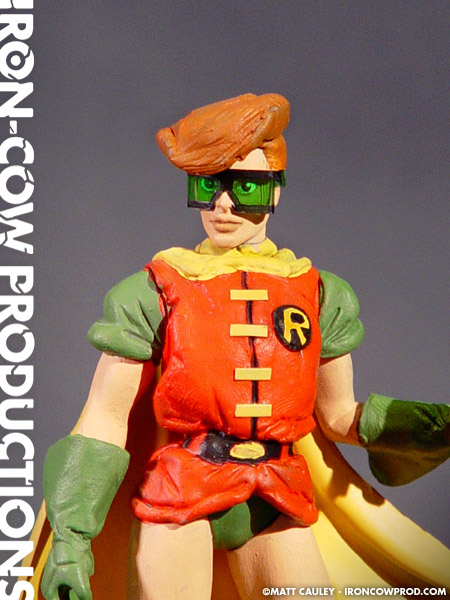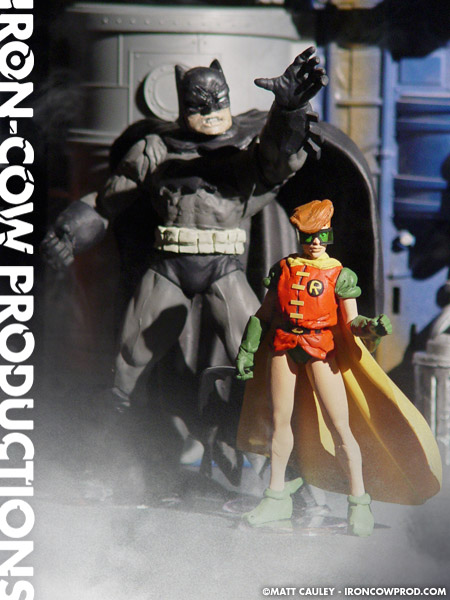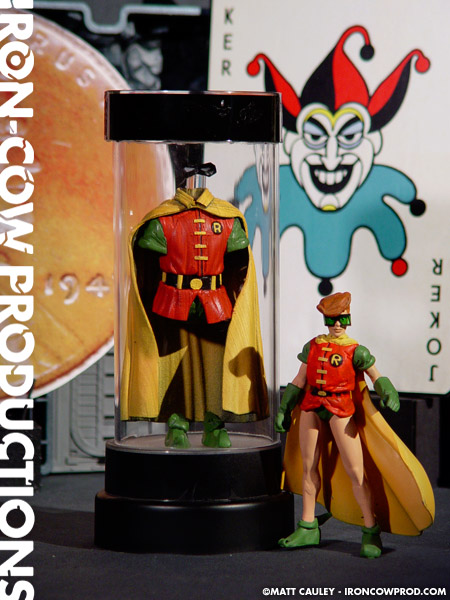 One of the best characters from Frank Miller's "Batman: The Dark Knight Returns" has to be the new Robin. Carrie Kelley brings such a fresh take on the Robin character and is a fantastic contrast to the conflicting ideologies of Superman and Batman. Of course, this custom was not without its own set of difficulties. This is actually the second version of the Miller Robin I produced. The first version got completely destroyed in the molding process and it took me a year to make the next attempt.
This actually worked to my benefit, as attempt #2 far outshone my first version. Anyway, the Carrie Kelley Robin uses an X-Men Battle Blaster Jean Grey figure as a base. All of the costume elements were created using Kneadatite. A reworked vinyl cape from the Speed Racer Dr. Terror figure completes the ensemble.
I must say I'm really pleased with how the Carrie Kelley Robin turned out. Her diminutive stature really offsets the massive bulk of the other Miller customs I've created.
Created Spring 2000