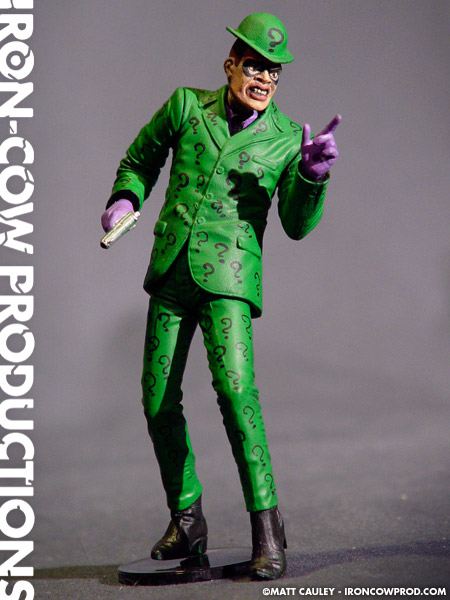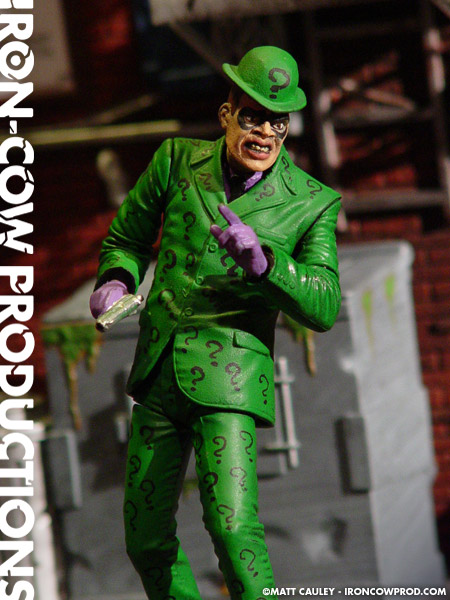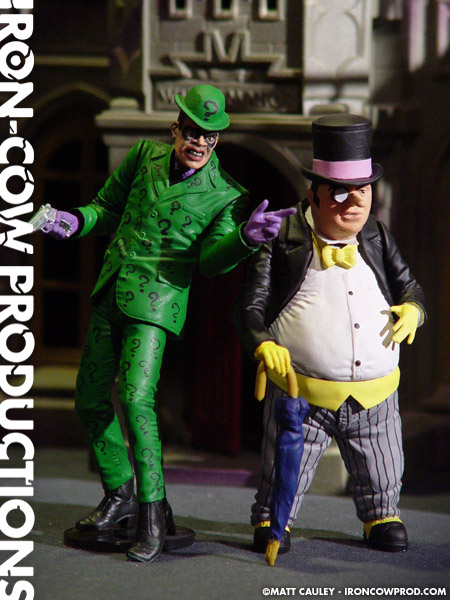 When I originally purchased the parts for this project, I had wanted to produce a new Angst TWO-FACE figure. The previous one I had made was about an inch too tall and didn't work stylistically with any of the other figures. Anyway, I thought a McFarlane Austin Powers figure would work, but as it turns out I was wrong. It just didn't have the right posturing for Two-Face.
Oh well. I needed to make another Riddler anyway, and he was certainly fun to work on. The head is modified from the Vulcan Raven Metal Gear figure, incidentally. I thought about going with a more traditional face, but I liked how it felt similar to the rather unattractive Riddler design from "Batman: The Long Halloween."
It's a fun custom that adds a bit of movement to an occasionally static shelf.
Created Spring 2000