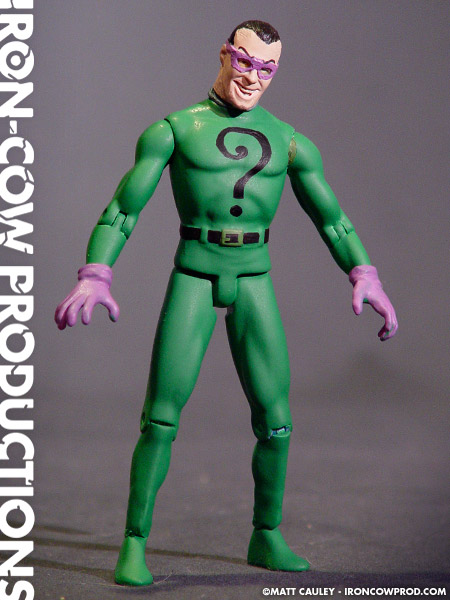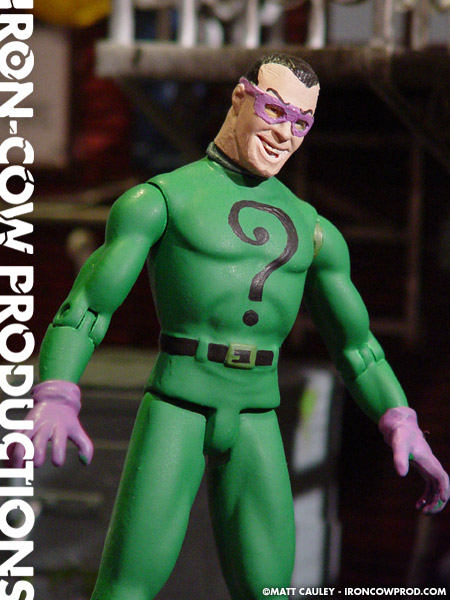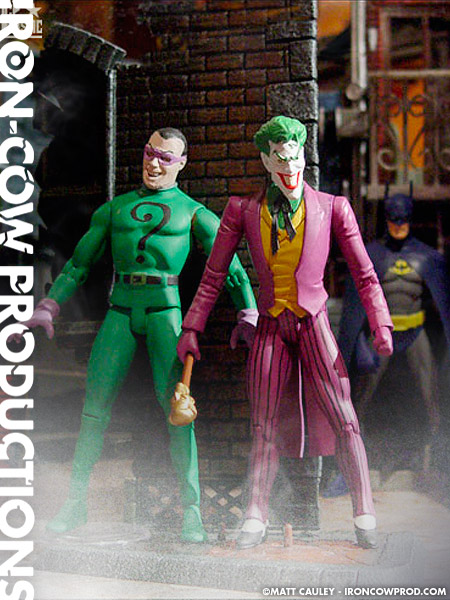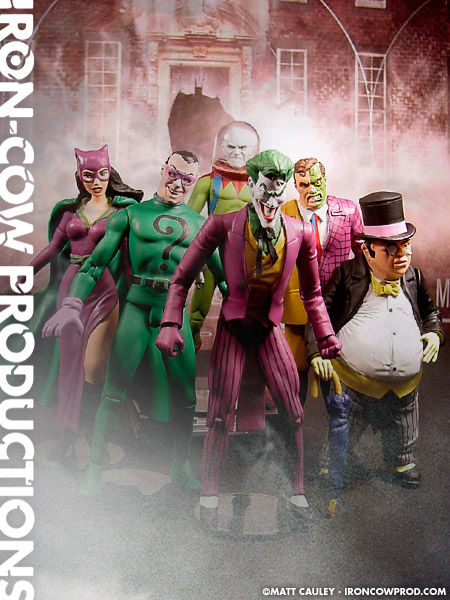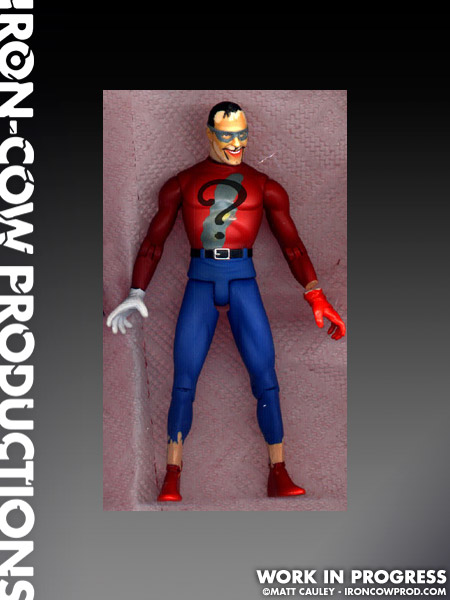 What better way to round out the heavies of the Legion of Doom than with Riddler? Okay, I was actually going to make Black Manta or Captain Cold first, but I figured DCD would make them soon enough anyway… so, Riddler it was!
This Riddler uses the Golden Age Flash as a base, with a head from a Buff Bagwell figure. The design is somewhat of a hybrid from the "Challenge of the Super Friends" Riddler and the classic Frank Gorshin Riddler from the 1960's television show.
What I thought would essentially be a simple repaint was actually a major undertaking. Green spray paint is the bane of my existence. Plus painting the perfect question mark is a royal pain. Still, he turned out nice. Though a little goofy by himself, he looks great in the company of others….
Created Spring 2001