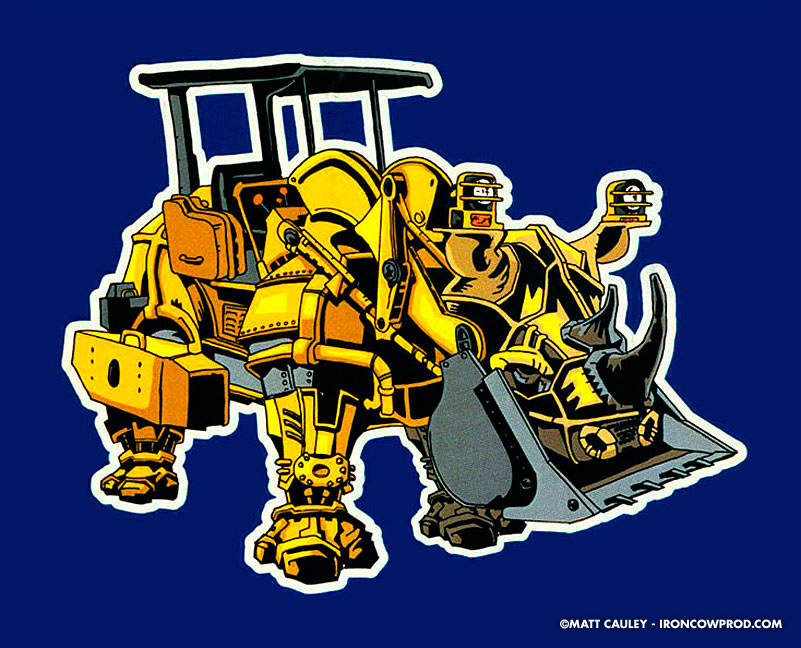 This piece was created for the fall line of EPIC THREADS young adult t-shirts, sold exclusively at MACY's.
This shirt was geared more towards toddlers. Apparently toddlers love animals and construction equipment. Combine the two, and you're got a recipe for success!
Any similarity to the similarly popular Transformers characters is purely coincidental. Really.
Rhinodozer
T-Shirt Design
Ink with Digital Coloring
11 x 14 inches
Created 2007 by Matt 'Iron-Cow' Cauley
Alternate Design (Wheels):