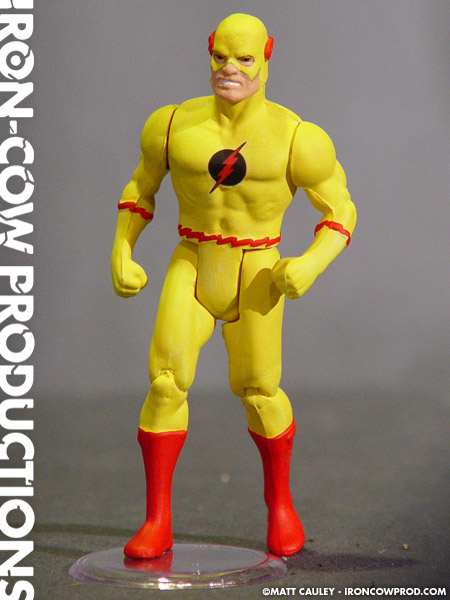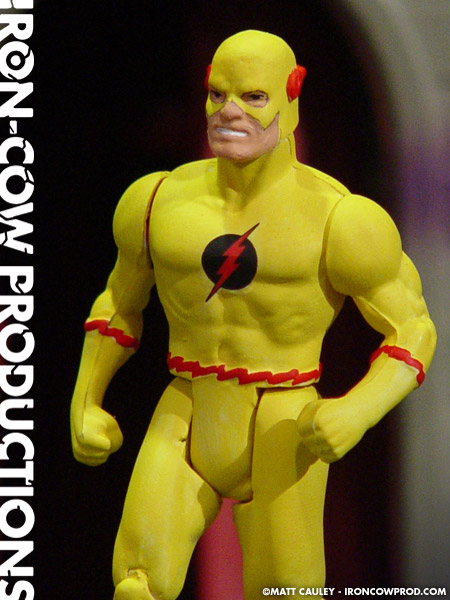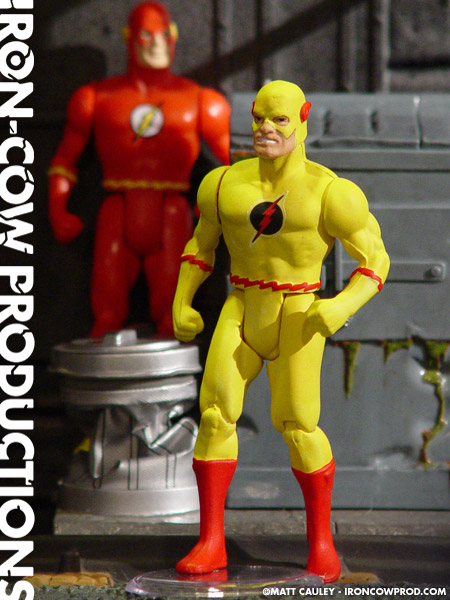 The following except is taken from Toy Otter's Super Powers Find: Although he hasn't seen much play since, Professor Zoom here was a major player in the Flash history in the early 80s, having killed Flash's wife and set him up for his eventual downfall. I think, though, Zoom was also dead at the time of this pitch, having been killed by the Flash himself! This figure more than any other SCREAMS for the repaint treatment. I think he would have been a repaint.
In this case, though, the Reverse Flash is a repaint with a new headsculpt.
To make this custom I simply repainted a Super Powers Flash figure and reworked a casting of the head from my Bizarro custom (which actually uses the head from a G.I. Joe Extreme Lt. Stone figure). I had tried the straight repaint at first, but I felt the piece lacked the angry necessary to give the Reverse Flash a little drama.
One of the easiest and most frequently customized characters, the Reverse Flash is a welcome addition to my ever growing Super Powers collection.
Created Summer 2004
Featured in BACK ISSUE! #30