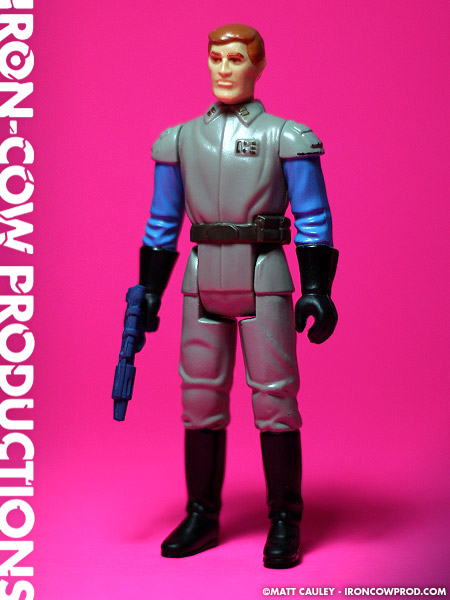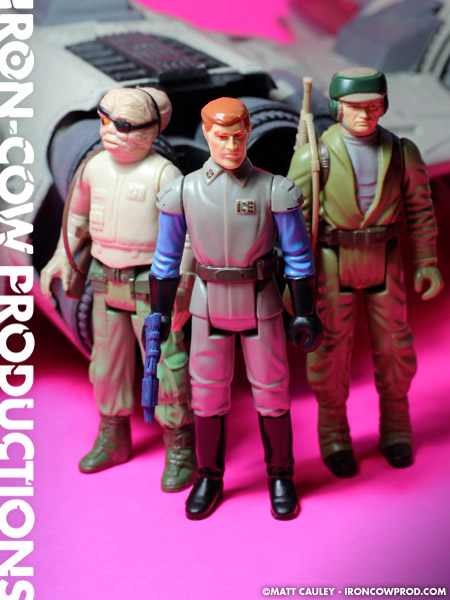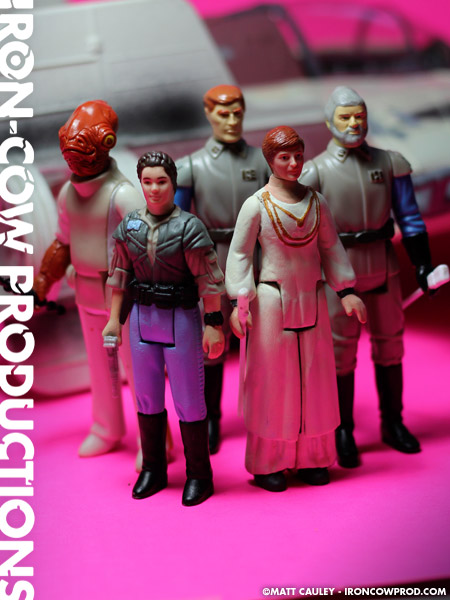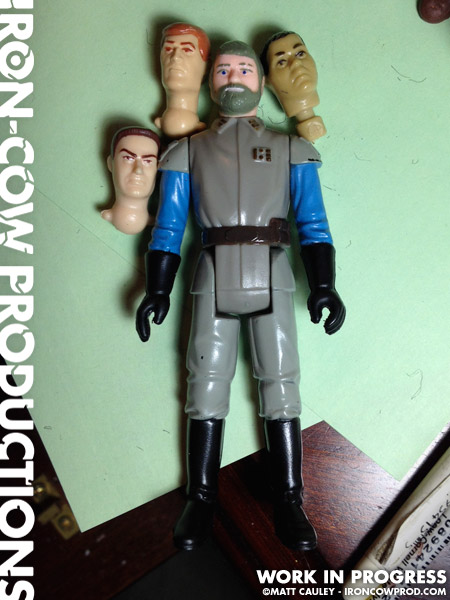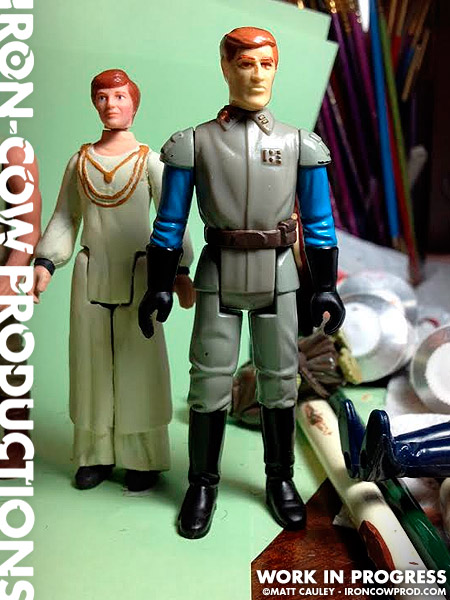 This project literally came together in under ten minutes. I was looking through my spare parts bin before I was prepping for a photoshoot. I noticed I had a spare General Madine figure on-hand. I did some quick research and noticed that there were a few other background characters wearing the same outfit during the Return of the Jedi Rebel briefing scene. Rather than try to adapt a specific character into a last-minute custom, I went with a more "Kenner" approach and opted to do a generic character instead. Hence the Rebel Alliance General.
To make this custom, I began by taking a Vintage Star Wars General Madine and soaking the figure in a cup filled with near-boiling water. This softened up the plastic enough for me to pop off the original head. I took my Dremel and hollowed out the neck from a random GI Joe head to fit on the leftover pike.
It's certainly a ridiculously easy project, with minimal work involved, but the Rebel Alliance General is a fun army builder made entirely from leftover parts.
Created Fall 2013