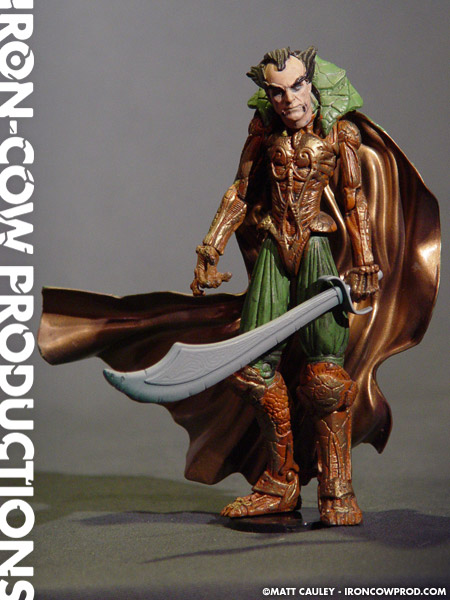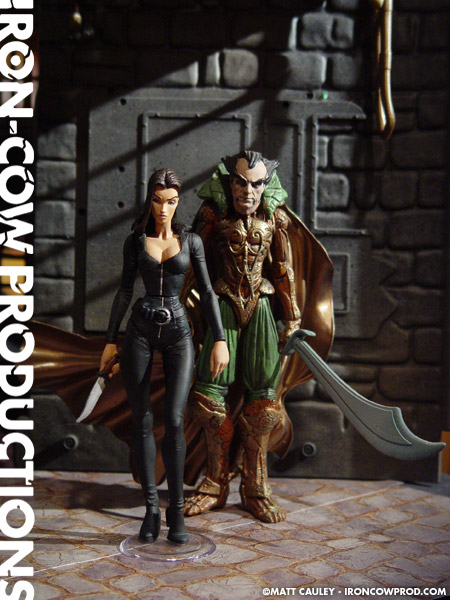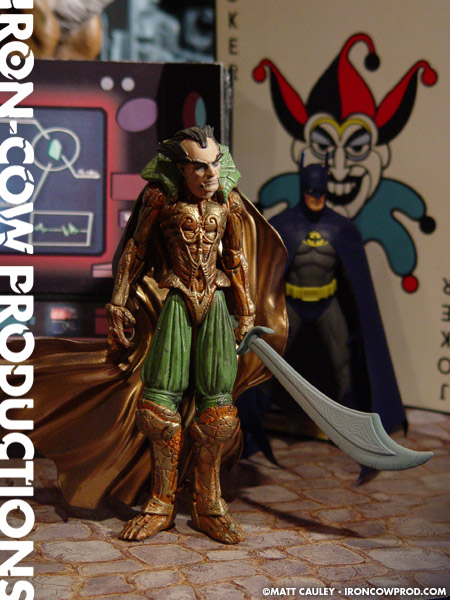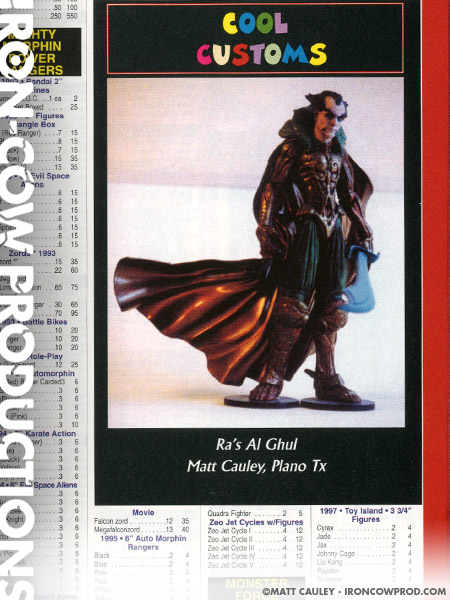 Ra's Al Ghul was a character that always intrigued me as a child, mainly because I could never pronounce his name. Thanks to his appearances on the Batman Animated Series, Ra's has become one of my favorite villains. For this project, I was inspired by the exotic costumes Ra's wore in the 'Batman: Son of the Demon' graphic novel.
Ra's uses the Spawn Smuggler figure as a base. The head is modified from a Star Trek Jean-Luc Picard figure. The hair and goatee were made from Kneadatite. The cape is actually one I've used on quite a few customs already. It comes from the main villain in the Jim Lee W.I.L.D.Cats line.
Though this custom stands perhaps a bit too tall at 7″, he still works fairly well with the other DC Direct figures. I'm happy with how his Eastern influenced attire turned out. It strikes me as a little more appropriate for him rather than his traditional green business suit.
Created Spring 1999
Featured in Lee's Action Figure and Toy Review, Issue #92