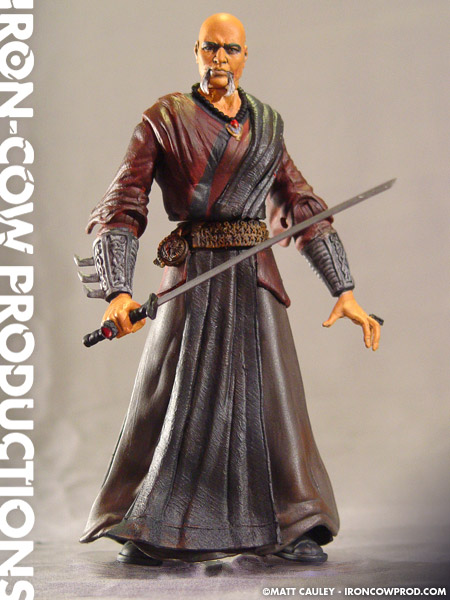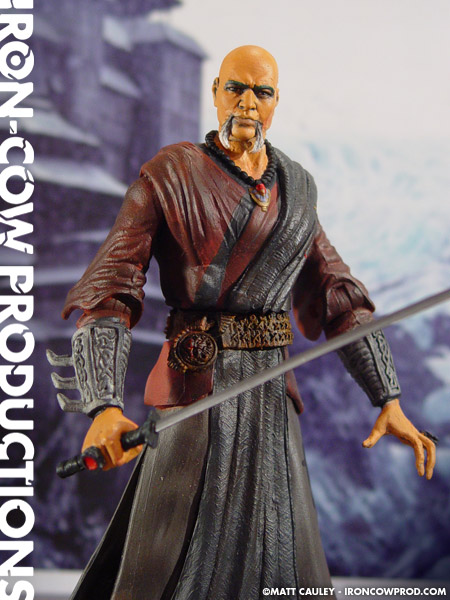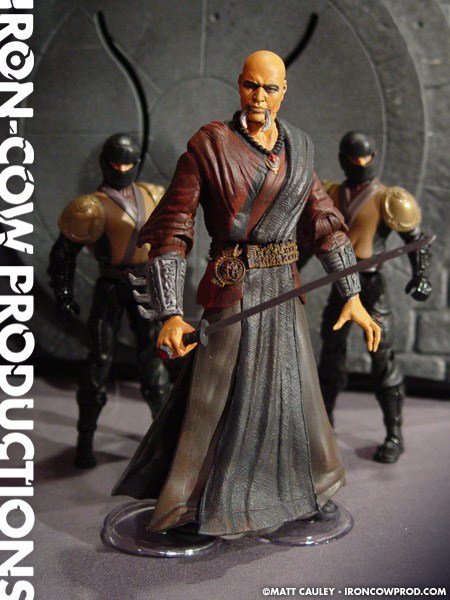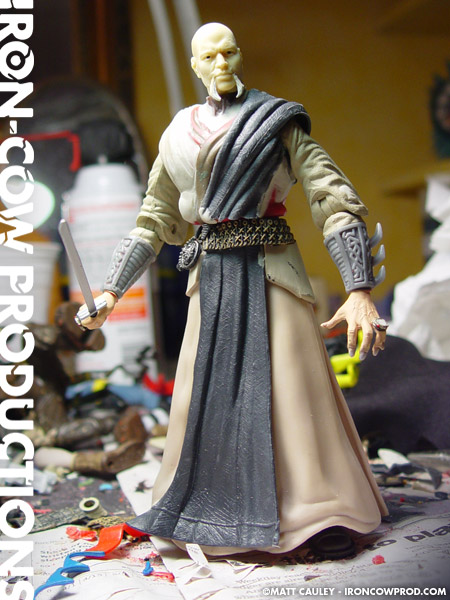 The disillusioned Bruce Wayne travels the world seeking the means to fight injustice and "turn fear against those who prey on the fearful." He is approached by Henri Ducard (Liam Neeson) in jail, representing Ra's Al Ghul of the League of Shadows, a group of fanatical assassins. Traveling to the home of the League of Shadows in the Himalayas, Wayne learns to use theatrics and deception as his greatest weapons.
To make the Ra's Al Ghul figure, I took a Lord of the Rings Saruman figure and mixed it with elements from the Mattel Total Control Ra's Al Ghul action figure. The surface was reworked with Magic Sculpt and adorned with a ton of little odds and ends tidbits I felt appropriate.
The Ra's Al Ghul action figure features 12 points of articulation and comes with a removable sword and cloak (cloak not shown).
Created Summer 2005
Featured in CustomCon 13