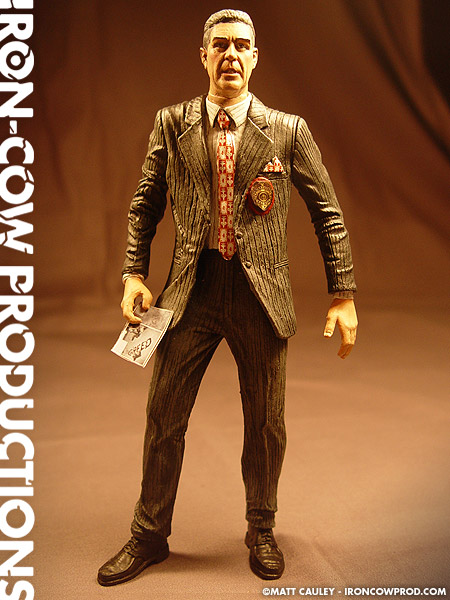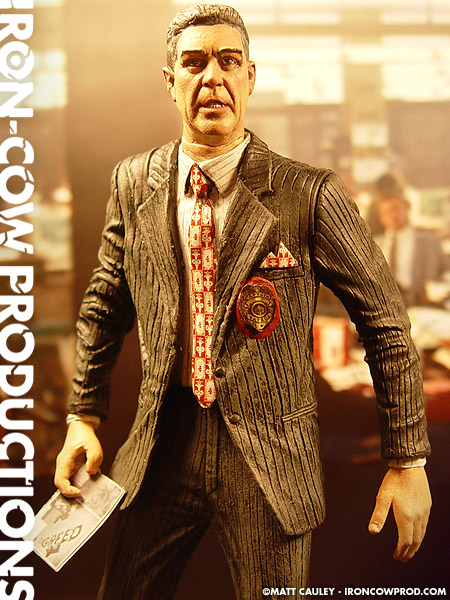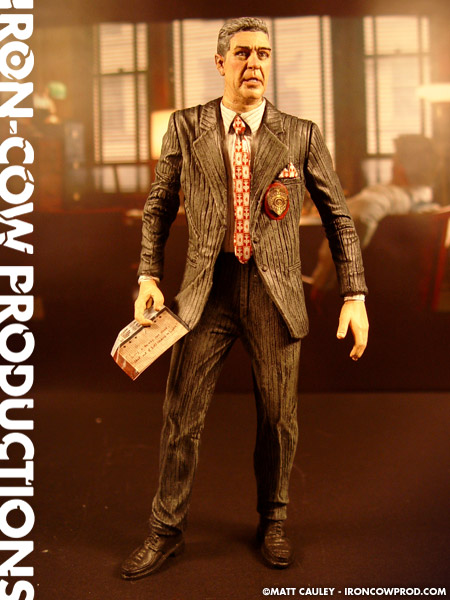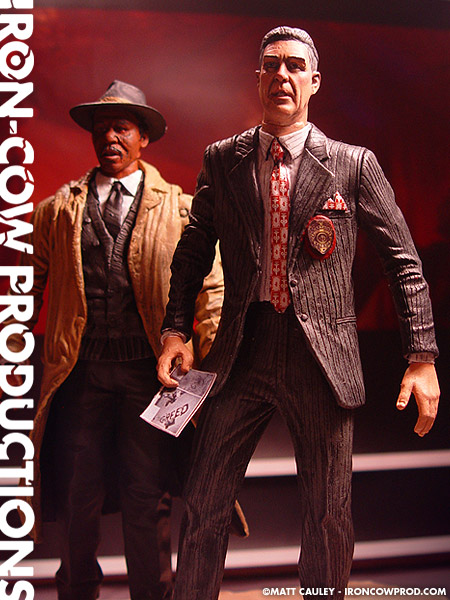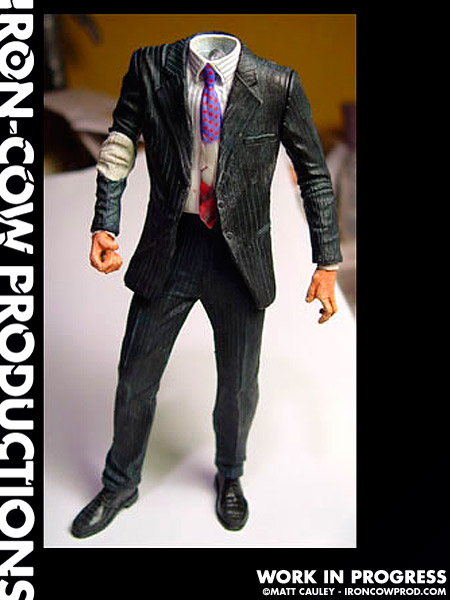 Overseeing the hunt for John Doe is the Police Captain. An experienced officer, he has no time for Somerset's self-imposed retirement nor Mills' inexperience in the big city. After Somerset discovers the word GLUTTONY written in grease on the wall behind the refrigerator back at the first crime scene, he begins to suspect that the two crimes are related, and tells Mills and the captain that there will likely be five more murders, each patterned after one of the remaining five of the seven deadly sins. Lust, Pride, Sloth, Wrath, and Envy. The Captain organizes a task force to hunt the likely serial killer.
The Police Captain is a reworked NECA Patrick Bateman "American Psycho" figure. The jacket was sliced apart and refitted to lay open. The right arm was then sliced at the elbow and reworked to be in a more straight position. Magic Sculpt was used to fill in the large gap where the elbow once was. Magic Sculpt was also used to create the tie, handkerchief, police badge and hair. The headsculpt is taken from a Dress Blues R. Lee Ermey – Sideshow Exclusive Sideshow Toys "Dress Blues" R. Lee Ermey figure, scaled down with Hydroshrink to the appropriate size.
Technically, the Police Captain custom is just a smidge out of scale with the rest of the group, but it's close enough to still work.
Created Summer 2007
Also featured in CustomCon 17