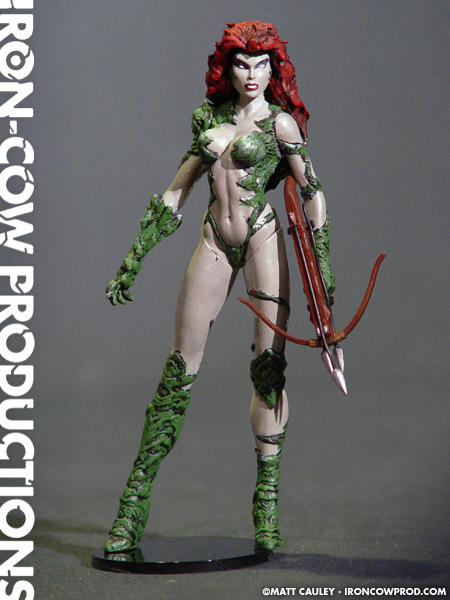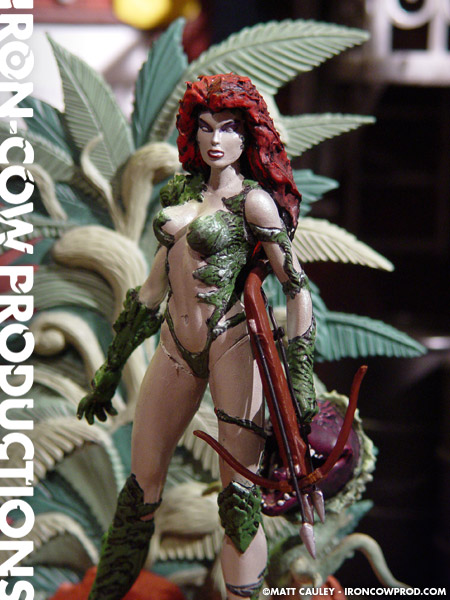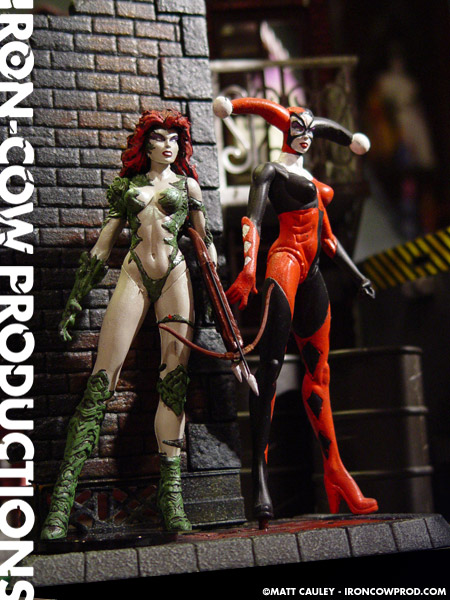 This Poison Ivy custom is nothing more that a simple repaint. She was never intended to be anything more than a simple placeholder until I could produce a more-involved Tim Sale Poison Ivy. Unfortunately, it is now a few years later and I never did make a Long Halloween Ivy.
Anyway, for this version I used a Witchblade Sara figure as a base and reworked the metal armor into more of a plant-like substance. The skin is painted with iridescent paints. These sparkle green under natural light, giving Ivy the effect of having chlorophyll for skin.
I also tried to give her more of a "fern" haircut (as seen in The Long Halloween), but it led to unsatisfying results. I could never quite capture the effect properly. Still, not all customs need to be labor-intensive, and Ivy looks striking on the shelf.
Created Fall 1998