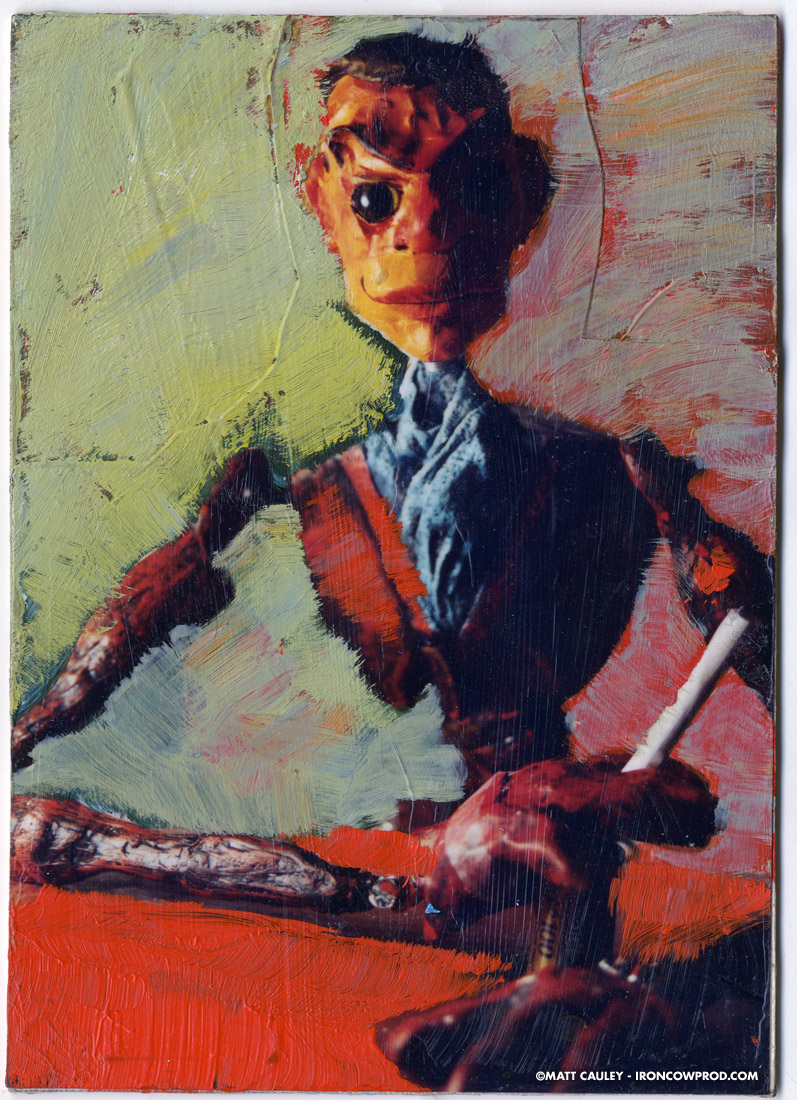 The most rational and least violent member of the gang. He is the only one who doesn't take particular sides when the droogs fight among themselves. He later meets and marries a girl, renouncing his old ways and even losing his former speech patterns.

A chance encounter with Pete in the final chapter influences Alex's wishes to reform and become a productive member of society.

– from Wikipedia
During my senior year at Parsons School of Design, I began work on creating an illustrated version of A Clockwork Orange. What began as a photographic experiment of a 3 foot marionette with sculpted interchangeable heads expanded into an ongoing series of miniature paintings. Presented here is a sampling of the work created.
For Pete, I wanted to depict him in the Korova Milk Bar, calm and collected, shortly before heading out with his fellow Droogies on their night of mayhem.
Pete
Mixed Media Acrylics on Masonite
4 x 6 inches
Painted 1996 by Matt 'Iron-Cow' Cauley