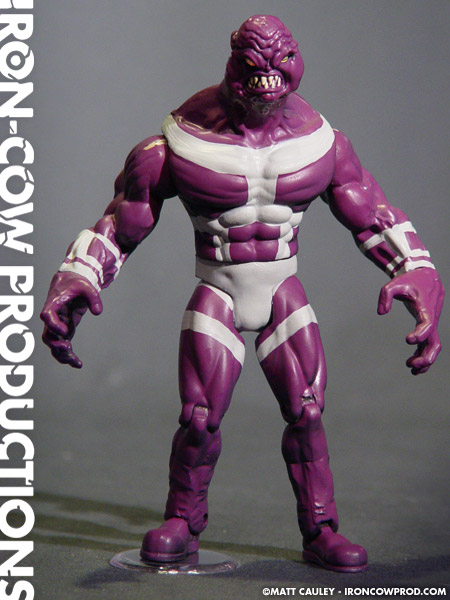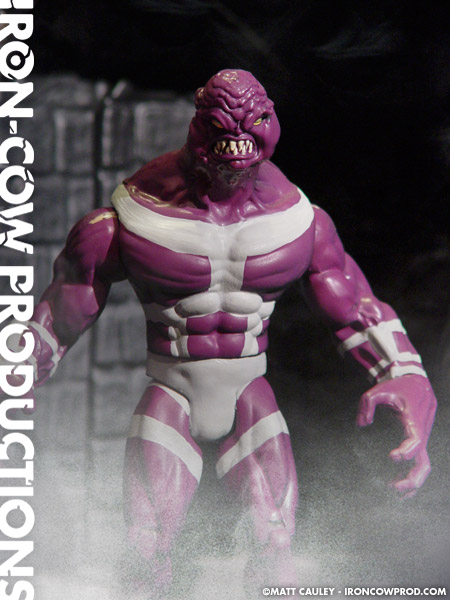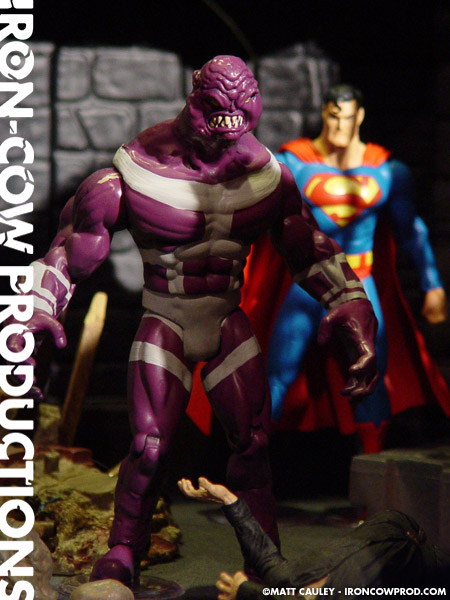 Recently redesigned in the Superman comics, Parasite now looks to reflect his Animated counterpart.
For this custom figure, Parasite incorporates a variety of parts from various wrestling figures. I can't remember the names of the figures, though it was definitely a Maximum Sweat figure for the torso and a generic Jakks Pacific Wrestler for the legs. I just grabbed from the shelf what I thought might work for the project. The head sculpt is a modified Clayface casting from the LOTDK line.
All in all, I'm very pleased with this custom. Though it was a royal pain to paint, the assembly came together flawlessly. Standing nearly 8″ tall, Parasite' is the second tallest of my Angst customs. He's shorter only in mass when compared to my Angst Mr. Freeze.
Created Spring 2000