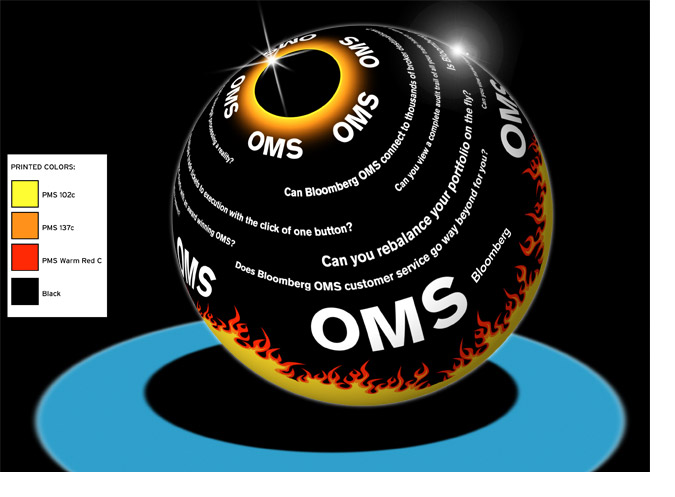 BRIEF: Create a fun, offbeat premium for OMS customers
DETAILS: I was asked to develop a Magic 8-Ball premium as a mid-level giveaway. A vendor we found offered the ability to reskin the 8-ball surface, as well as provide custom answers on the reveal piece. I came up with several proposals, and decided to toss in the flame job as a bit of a joke. To my surprise, they loved it far more than any of the other options.
The general concept is there is a solar eclipse visible when the 8-ball is at rest. Orbiting the sun are a number of questions an OMS specialist might ask themselves during the course of a day. You then flip the 8-ball over, and get a very dramatic solar storm, along with the answer to the question asked.
Unfortunately, this project was cancelled right as we were about to go into production. I really would have enjoyed seeing this one produced.
Shown here for portfolio purposes only.