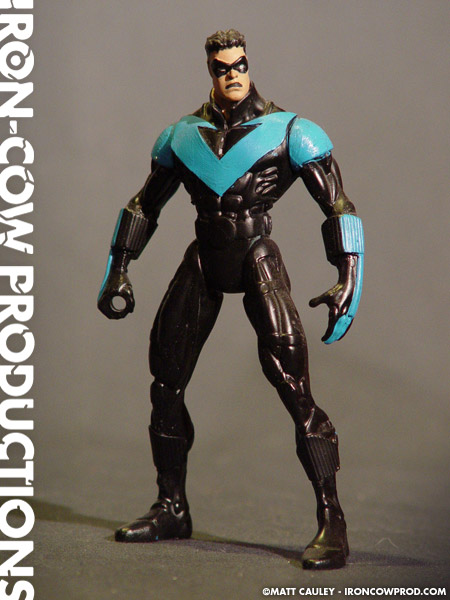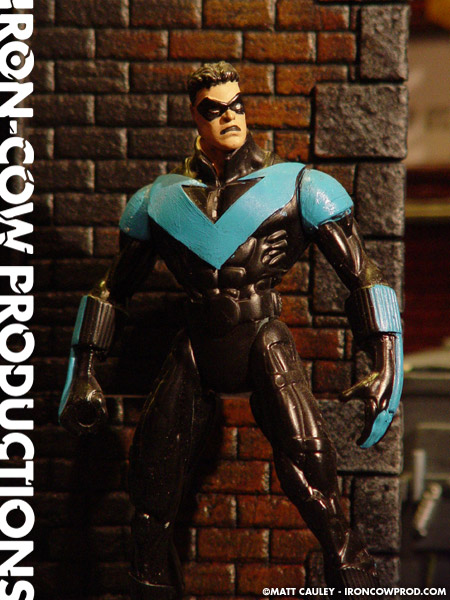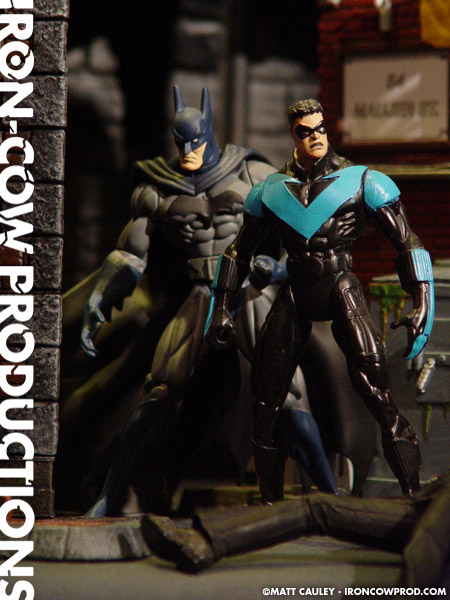 This Nightwing custom adapts a Batman: LOTDK Dive Claw Robin figure as a base. I had used this before for an earlier Robin custom, but after a few weeks I felt a similar recipe might work for a Nightwing custom as well.
The amount of work making this custom was fairly minimal. I removed most of the existing belt detail and used plastic styrene to add the ribbed gloves and boots. Styrene was used to emboss the blue shape on his chest as well.
I have since revisited Nightwing with a better quality custom. I am still fond of this first attempt, though, as it marks the first custom I made that went beyond the bounds of a simple repaint.
Created Fall 1998