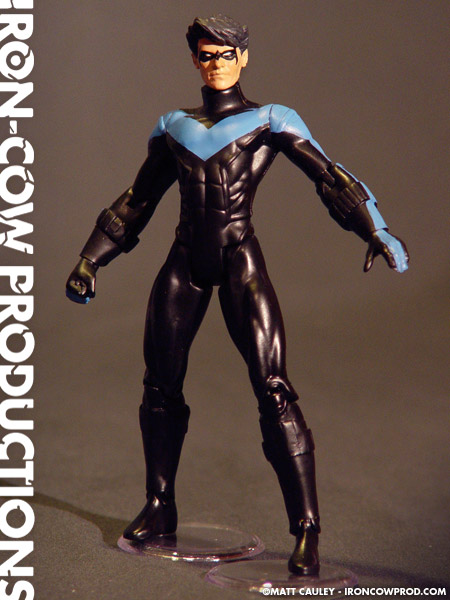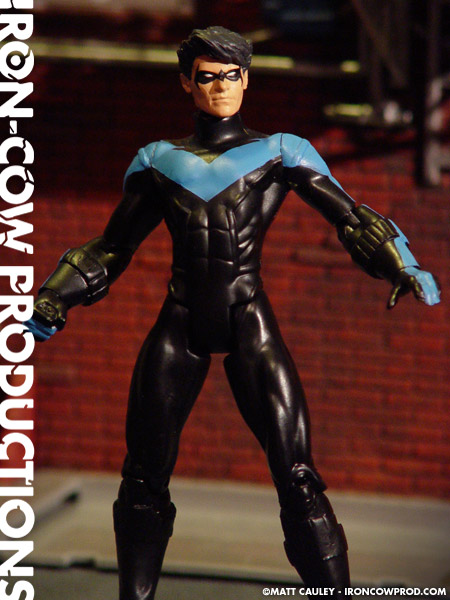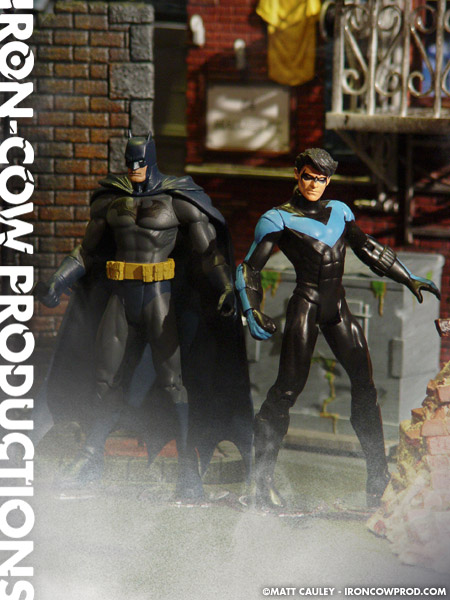 For a while now, I've seen quite a few 6″ scaled Nightwing customs on the net. Most were fairly good, but they always struck me as either too bulky, or too tall (usually both). It just so happened that I came across a set of the Modern Age Hourman DC Direct figures on clearance when inspiration struck. It's the perfect mix of not-too-tall and not-too-bulky.
Hourman's cape was obviously the first thing to go along with the rotating hourglass embedded in his chest. The chest was then rebuilt using Kneadatite and Alumilite (to smooth out the gap left by the hourglass). Kneadatite forms the cuffs on both the gloves and the boots while clear vinyl covered over the detailing on the original figure. The head itself is a reworked Angel head, from the original Buffy the Vampire Slayer line. The hair is Kneadatite and the mask is simply painted on.
All in all, I'm very pleased with how Nightwing turned out. It's on-model to the Scott McDaniel design and in-scale with the other DC Direct heroes. Plus the action pose I feel better reflects the nature of the character.
Created Spring 2002