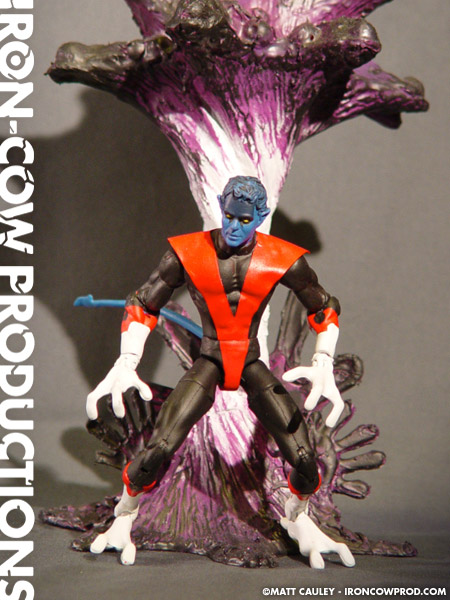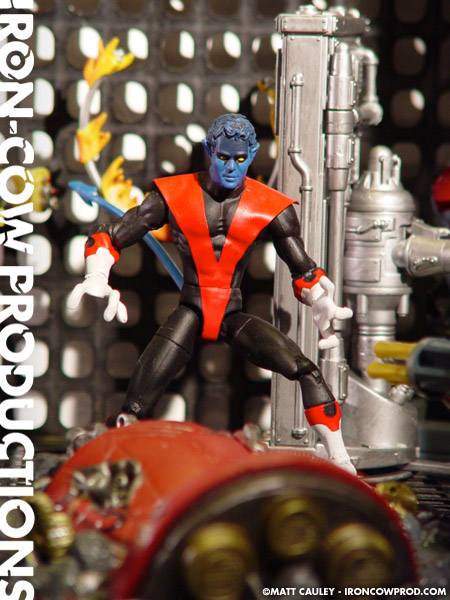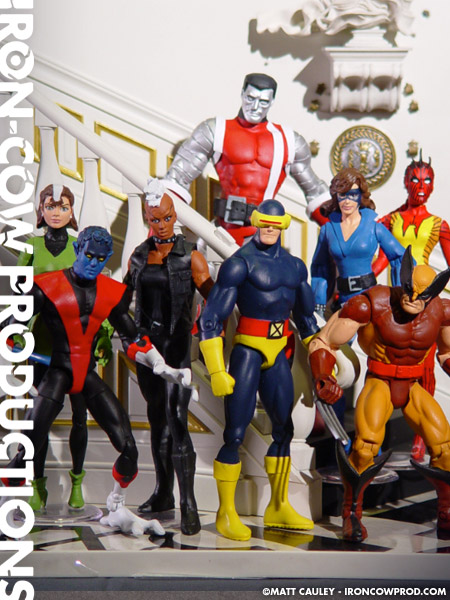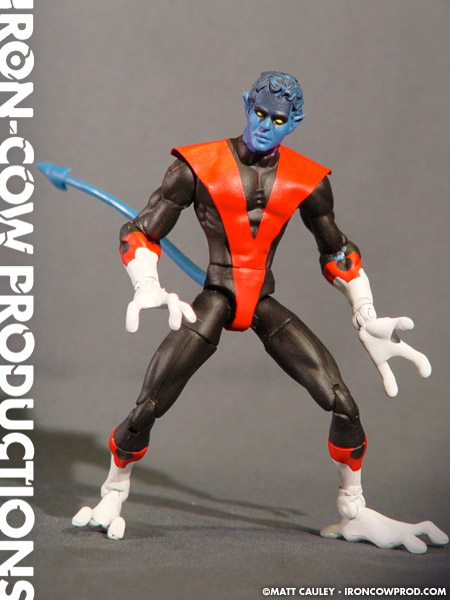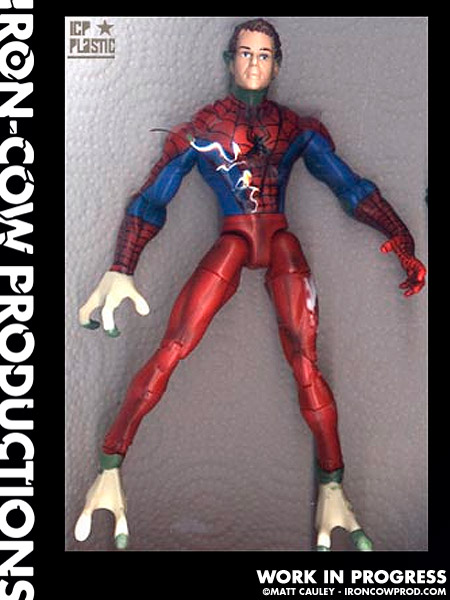 Everyone's favorite fuzzy elf finally receives the appropriate representation in action figure form, complete with 'Teleporting Action' display base. Sure, the base doesn't actually *do* anything, but he looks great displayed in front of it, you gotta admit.
Nightcrawler originally began as a reworking of an Inflato-Spider-Man (the one that came with the raft awhile back). Due to the lack of necessarily articulation, Nightcrawler was further reworked to add legs from the Black Costumed Spider-Man figure. The hands and feet came from the Giant-Sized X-Men boxed set Nightcrawler figure. The head is a modified Astro City Confessor figure, while the tail is taken from an X-Men Evolution Nightcrawler figure. 2
The base was a lot of fun to create. It involves three 'water spout' bases from the Marvel Legends Namor figure, all of which were reworked with modeling paste to achieve the right texture.
Created Fall 2002
Featured in CustomCon 9