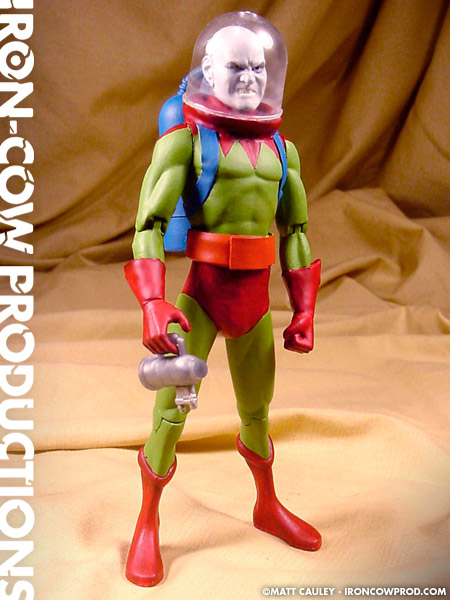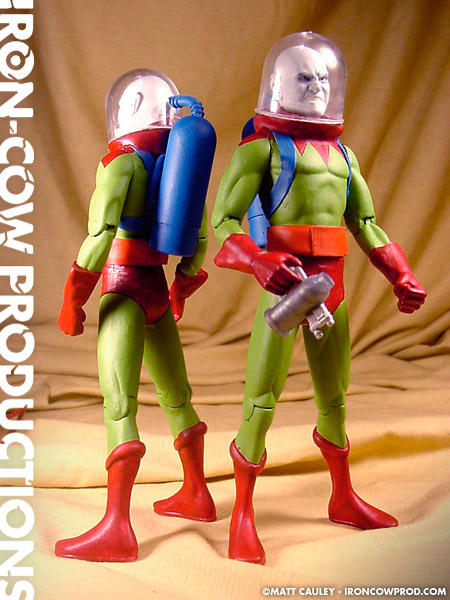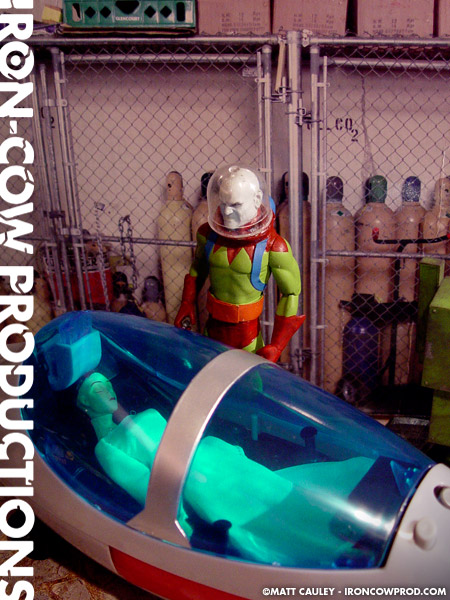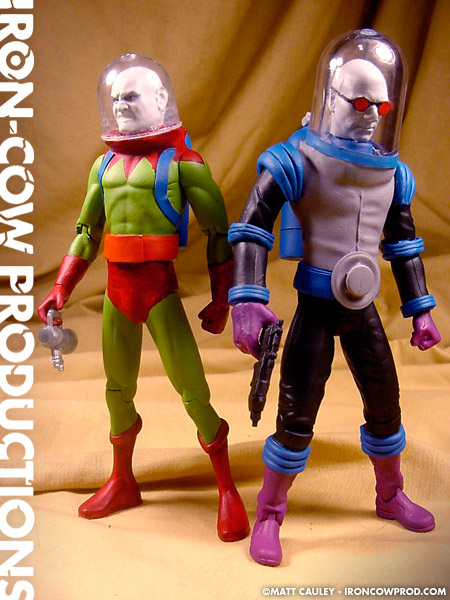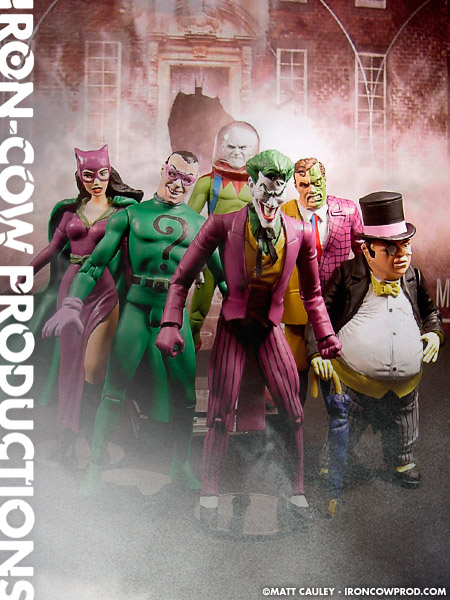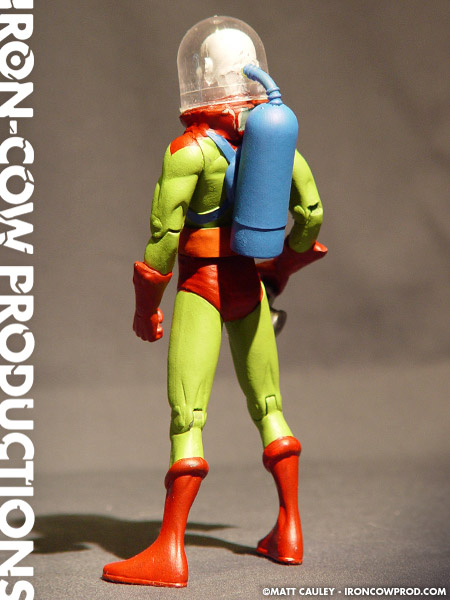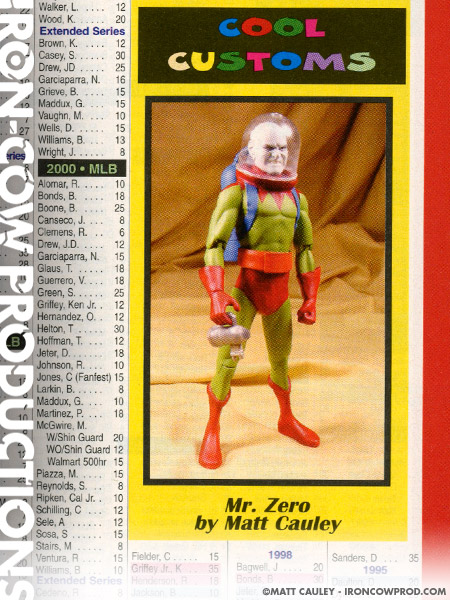 The inspiration for Mister Zero came from a few different places, but I primarily attribute it to his appearance in the Robin: Year One mini-series. Well, that and having an extra DC Direct Sinestro figure lying about.
Cut vinyl strips form the backpack and belt, while the dome came from a 25-cent vending machine toy. The air tank on the back is actually a painted 'candy lipstick' from KB Toys, oddly enough. Kneadatite forms the gloves and the Freeze gun was made from assorted spare accessories.
I do owe a HUGE thanks to Paul (PJ) for getting me the Konnan head used for Mr. Zero. I was searching all over for them, and Paul actually hand delivered the figures to my door. Can't thank him enough!
Created Summer 2002
Featured in Lee's Action Figure and Toy Review, Issue #124