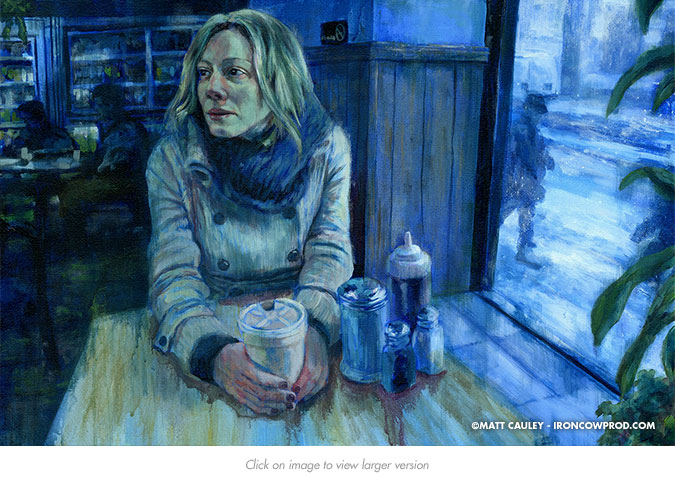 The Brothers Cafe, located in Sunnyside, New York, has (in my opinion) the finest coffee around. Or, at least, I'm addicted to it.
As I was exploring a work-from-home lifestyle, I would drop by The Brothers every morning to pick up my coffee. One particularly bitter morning, I saw a women come in from the cold. Her hair was a bit out of place, her nose was running, and yet the smile of relief that crept across her face was one of joy as she sipped her coffee. I knew that smile, as it was one I experienced myself.
My wife and I affectionately refer to the Brothers' coffee as "The Morning Sludge", hence the title of the piece.
This piece will be unveiled to the public during the New York Coffee Festival, September 16-18th 2016 at the 69th Regiment Armory in New York. More details to be added soon!
Morning Sludge
Acrylic on canvas,
20 x 30 inches,
Painted 2016 by Matt Cauley.