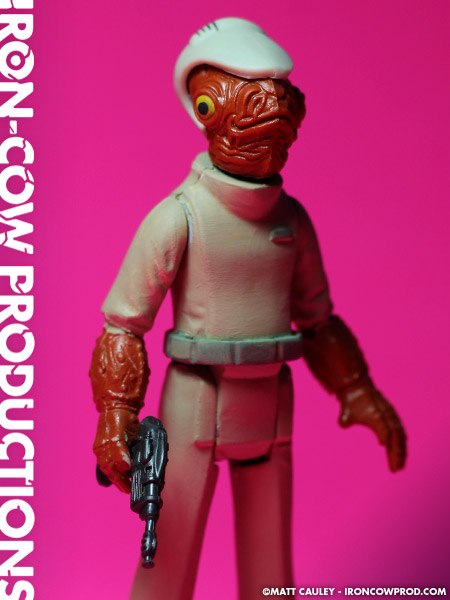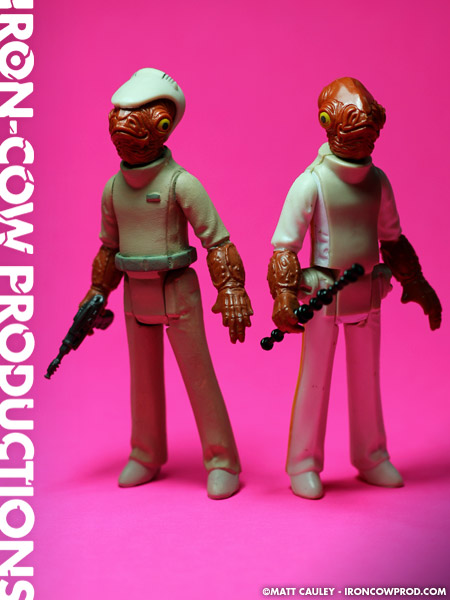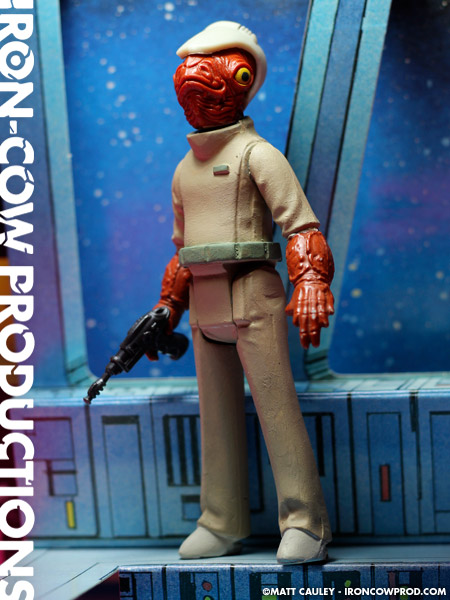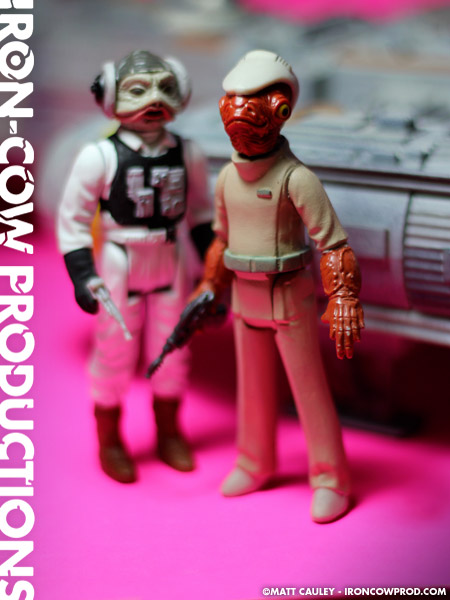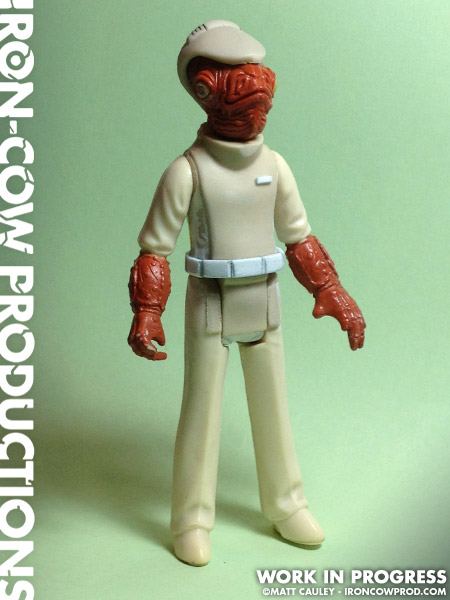 As I began expanding the scope of my vintage customizing, I knew I wanted to include a Mon Calamari officer. Admiral Ackbar was one of my favorite alien designs from the original trilogy, and he needed a backup officer for my display shelf.
The recipe is pretty straightforward: I took a vintage Admiral Ackbar figure and sanded down a lot of the costuming details. I then added in a new belt and chest insignia created from plastic styrene. The helmet is taken from a modern-era Mon Calamari officer that needed a bit of trimming to get it to fit properly. I then repainted the outfit to match those of Ackbar's officers.
I had such a fun time working on this project that I wish I had made an extra at the same time. Having the Mon Cal army builder certainly adds some fun variety to the display shelf.
Created Fall 2013