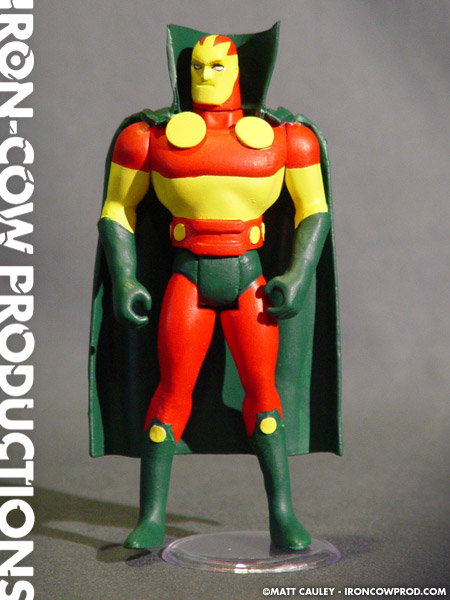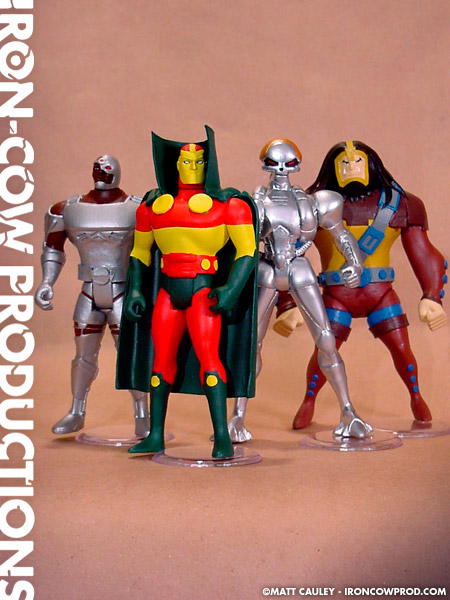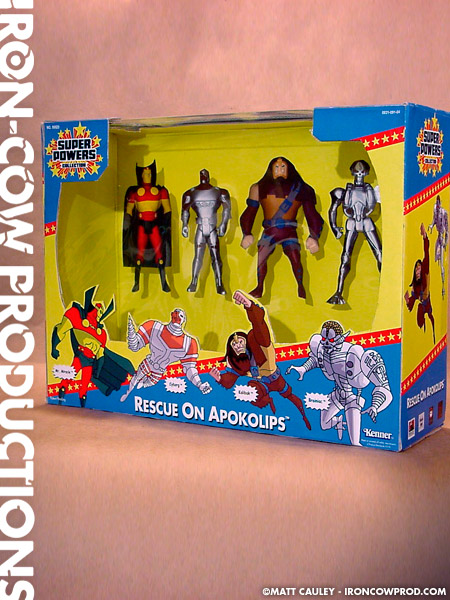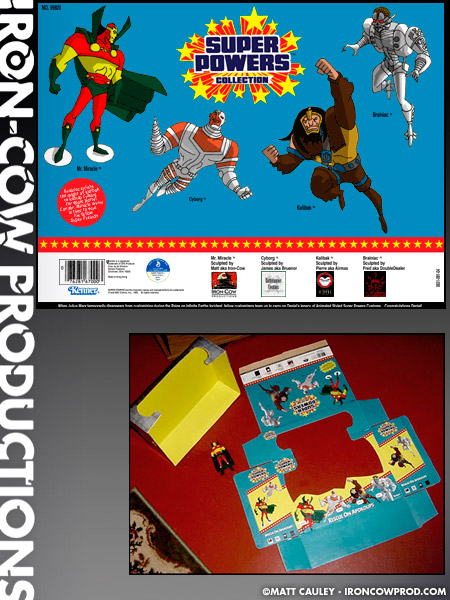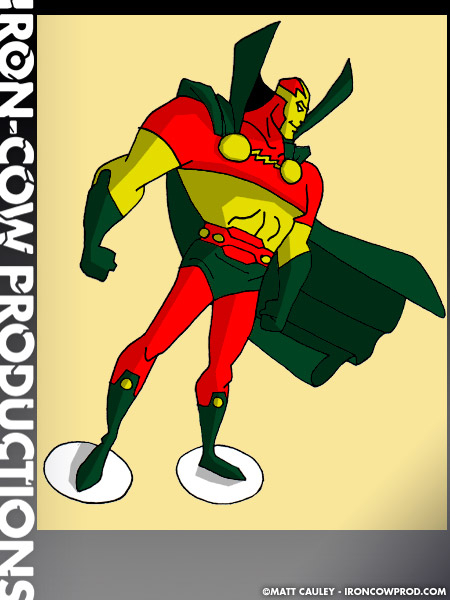 In the summer of 2003, I was approached by Pierre (aka Airmax) to contribute a custom for a project for our mutual friend Daniel, who was expecting his first child. Along with James (Bruenor) and Fred (DoubleDealer) we decided to each make a Super Powers character in the Bruce Timm Animated style.
Mister Miracle uses a Combat Belt Batman as a base. The head is reworked from an Undercover Bruce Wayne. Plastic styrene was used to create the belt while push pins form the cape clasps.
All in all, I had a blast working on this project. Pierre contributed a Kalibak custom while James donated a Cyborg. The Brainiac came from Fred. I then took photos of each of these customs and inserted prints of them inside a custom made box. That way Daniel could display the customs on the shelf and still have the packaging intact.
Created Summer 2003