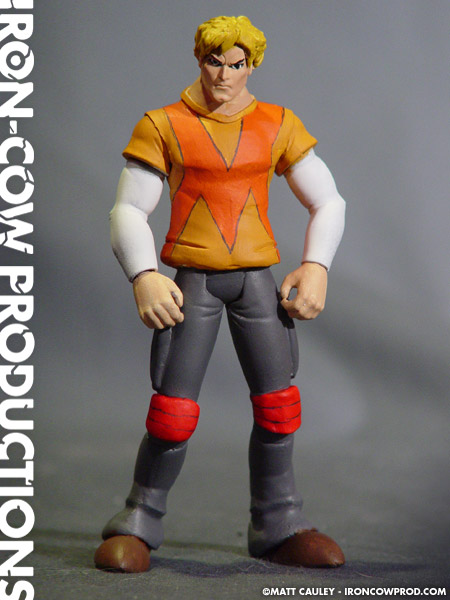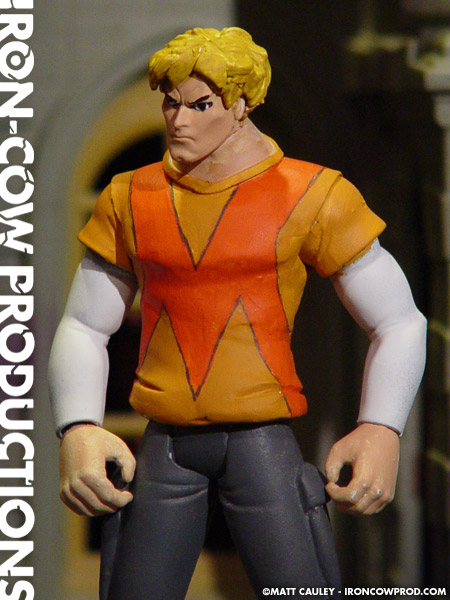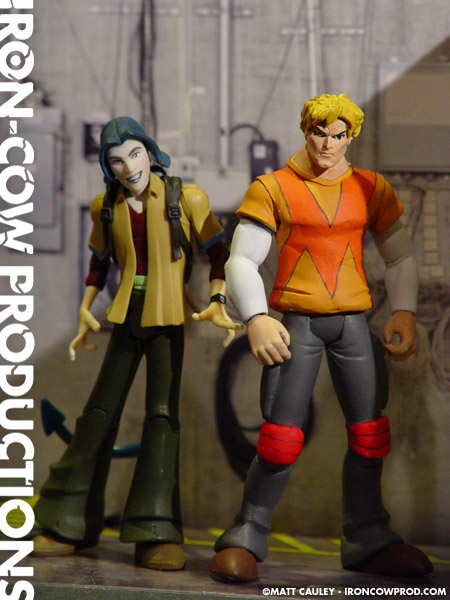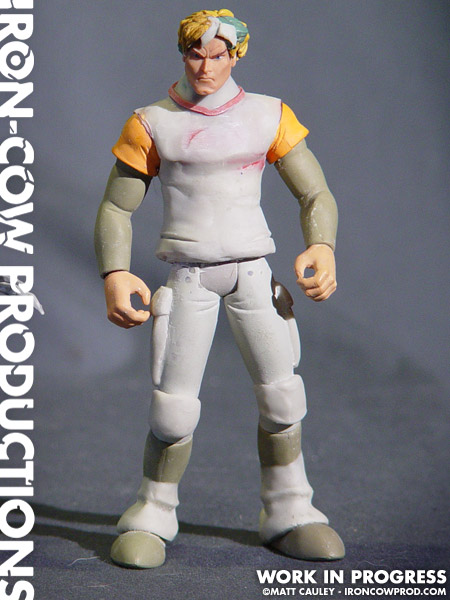 Though Mimic never appeared in the X-Men Evolution animated series, his presence did grace the issues of the X-Evo comic shortly before it was cancelled. This figure is based on his everyday appearance.
Oddly enough, the Dirk the Daring Dragon's Lair figure proved to be the perfect base for Mimic. I added a layer of clear vinyl across the chest to protect the shoulder joints as I reworked the shirt using Magic Sculpt. This was used to rework the legs as well. For Mimic's head, I used that of an X-Men Evolution Spyke figure and created the hair with Kneadatite and Magic Sculpt.
This figure was also part of the OPERATION MIMIC: The Airmax Appreciation Project, where several friends came together to each contribute their own interpretation of Mimic to give to fellow customizer Airmax. Click HERE to see the other pieces people contributed.
Created Summer 2004