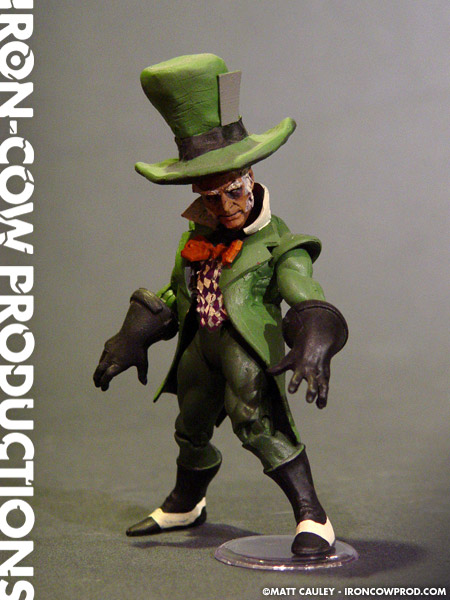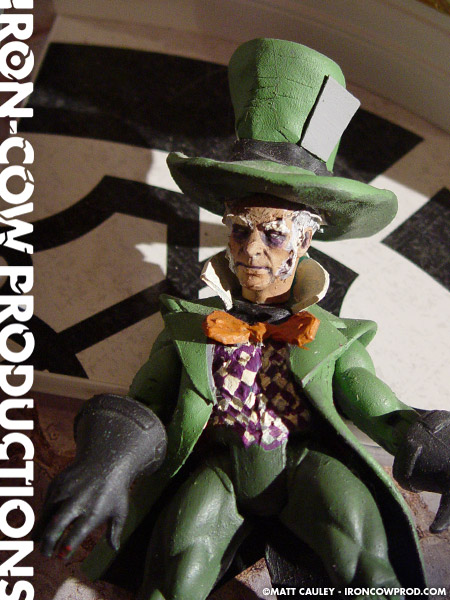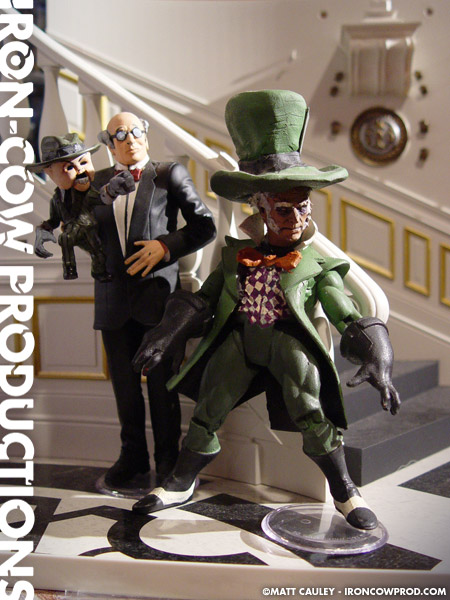 Though it's got some rough spots on his back, I'm really happy with this custom. It's a heavily modified Wizard figure from the Fantastic Four line that was released a few years back. By using a 5″ scaled figure as a base, the Mad Hatter is nice and small when placed with the rest of the custom Bat-villains.
To make the head, I began by reshaping a Star Trek Jean-Luc Picard head. The hat and sideburns were created with Super Sculpy. It's been quite some time since I created this figure, so I am unsure of the source for the jacket. It was most likely a trench coat that I cut down to the proper shape. The bowtie and vest were added last, and created from Kneadatite.
Though this is something of my own personal interpretation of the Mad Hatter, I hope to one day revisit this character and make a custom a little closer to his comic book counterpart.
Created Fall 1998