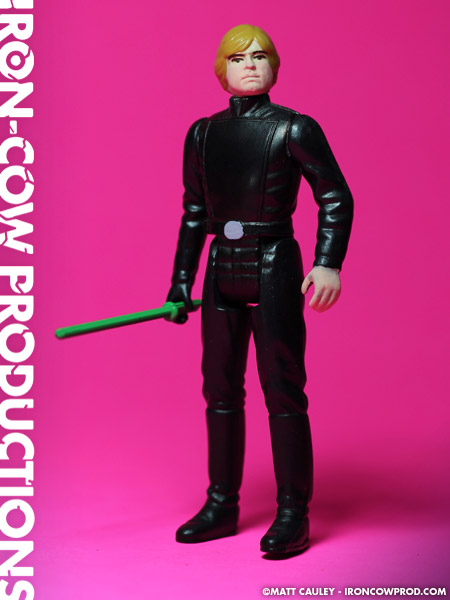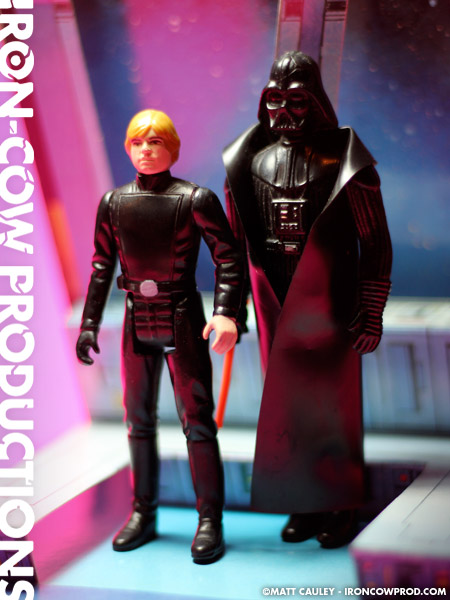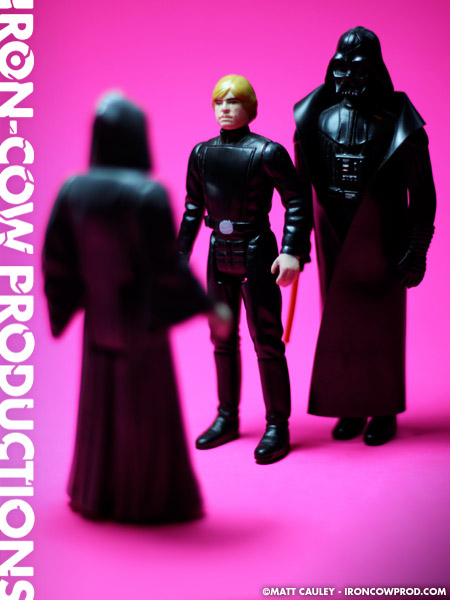 I had seen a few "Final Jedi Duel" customs here and there on eBay, but at first I honestly didn't know what all the fuss was about. I then really began to look into the outfits Luke wore during "Return of the Jedi" and didn't realize all the subtle differences that existed between the first half of the film and the second.
I was able to find a vintage Star Wars "Luke Skywalker (In Battle Poncho)" figure relatively cheap on eBay. The figure was cheap since it didn't include the battle poncho, but I would have discarded that anyway. I soaked the figure in a cup filled with near-boiling water. This softened up the plastic enough for me to pop off the original head and replace it with one from a Jedi Luke Skywalker. The green lightsaber was a reproduction part I purchased off eBay.
All that remained was painting the belt buckle to complete the custom. Placing the "Jabba's Palace" Luke next to the "Final Duel" Luke, really highlights the differences in the sculpts, even more so if you display Luke in his Jedi robes.
Created Fall 2013