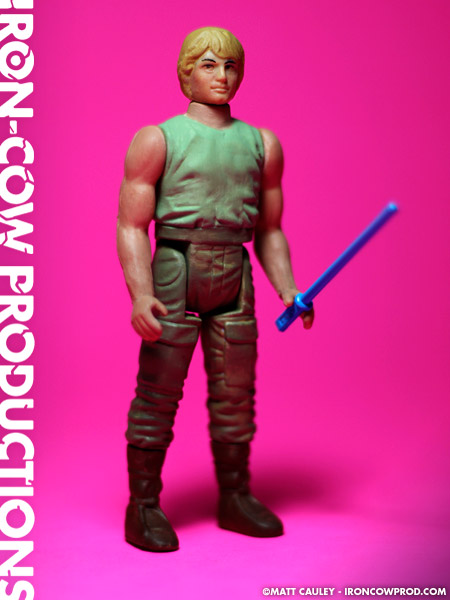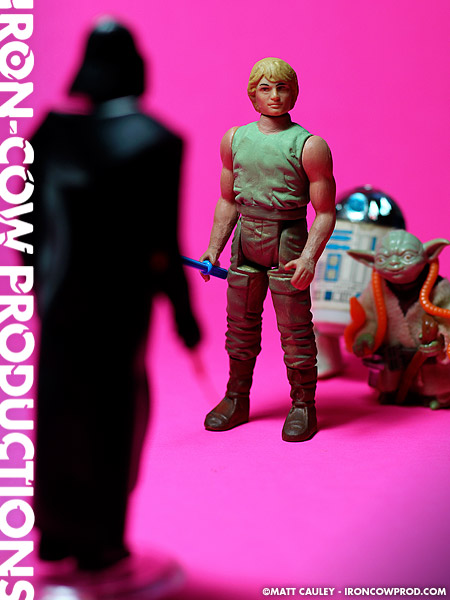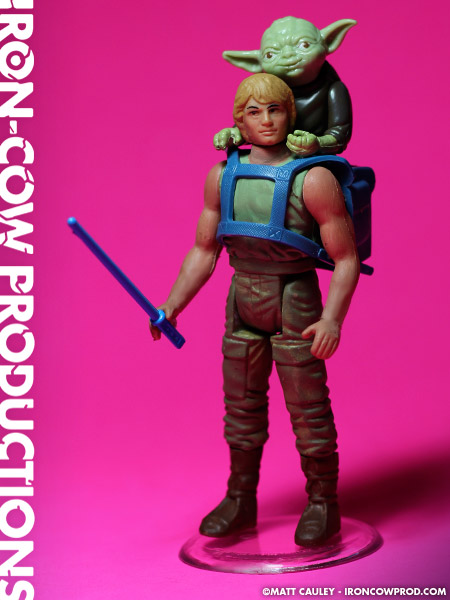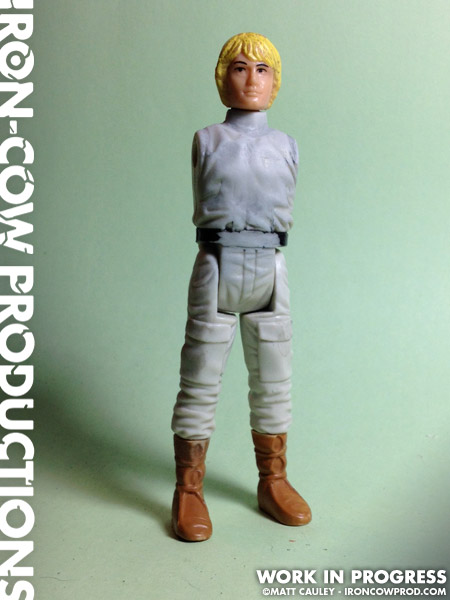 I owe a huge amount of thanks to Joshua Izzo for helping me with this recipe. Josh and I have both been working on vintage-era custom projects, and have been bouncing ideas back and forth like crazy brainstorming. It was Josh who came up with the recipe for this Vintage Luke Skywalker (Dagobah Training) custom project.
I began by taking a Vintage Star Wars AT-ST Driver figure and soaking the figure in a cup filled with near-boiling water. This softened up the plastic enough for me to pop off the original arms and replace them with those from a Clash of the Titans Perseus figure. I then sliced off the boots from the AT-ST Driver and added in the head and boots from a vintage Bespin Luke. Finally, I sanded down the shirt to remove the detailing from the Driver, giving the appearance of an undershirt. The gauntlets on the Perseus arms had to be sanded as well.
Did I really need to tackle another Luke Skywalker costume variation for my shelf? Probably not, but considering Luke spent such a huge portion of the Empire Strikes Back training to become a Jedi, I felt it was a worthwhile variation, and certainly a fun project to work on.
Created Fall 2013