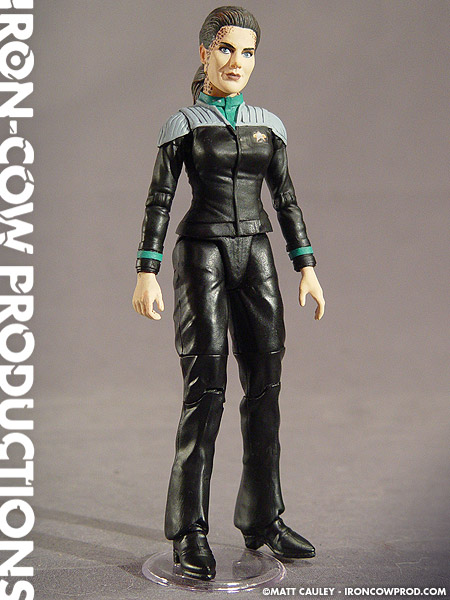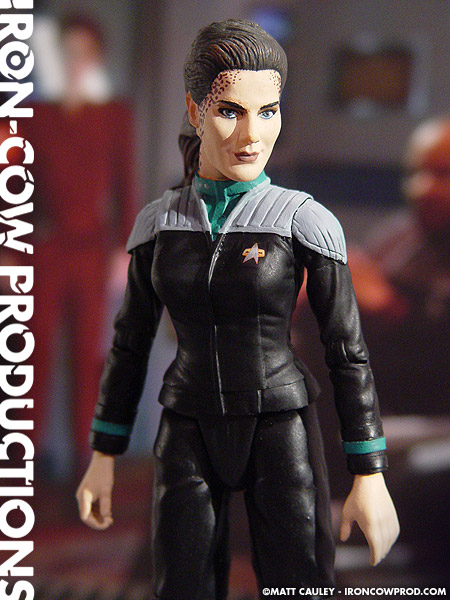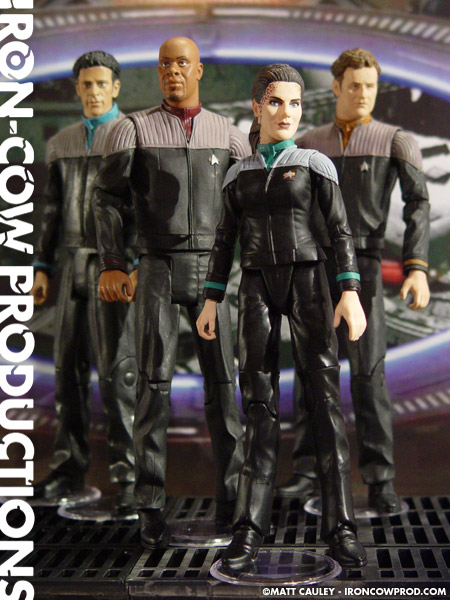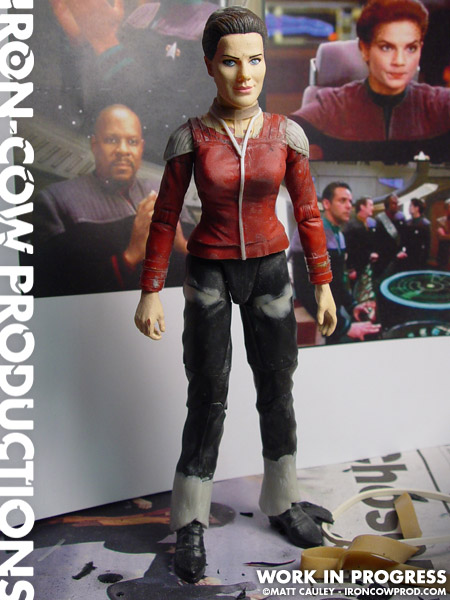 In all honesty, I wasn't planning on making the Jadzia Dax figure at first. I was really hoping Art Asylum would be releasing a Deanna Troi figure in her Star Trek: Nemesis attire. A simple headswap would be pretty much all I would need to do. Ultimately, though, the Nemesis Troi was abandoned, and I found myself rethinking the project.
Inspiration hit when I realized I could just rework the Star Trek DS9 "Trials and Tribble-ations" Jadiza Figure and redo the legs. It took far more work than the rest of my Deep Space Nine customs, but it still came together over the course of one evening.
I began by slicing off Jadzia's legs from the hip down, and replaced them with the leftover legs from the "Tribbles" Bashir figure. I created the surface details using a combination on Magic Sculpt, plastic styrene, clear vinyl, rubber bands, and a whole lot of patience. The Trill "spots" were created in Adobe InDesign and printed on MicroMark clear decal paper. I thought about painting them by hand, but I wanted the project to be as accurate as possible.
All in all, I'm really pleased with how this custom turned out. She came together far more quickly than I hoped, and she looks great with the rest of the crew.
Created Fall 2005