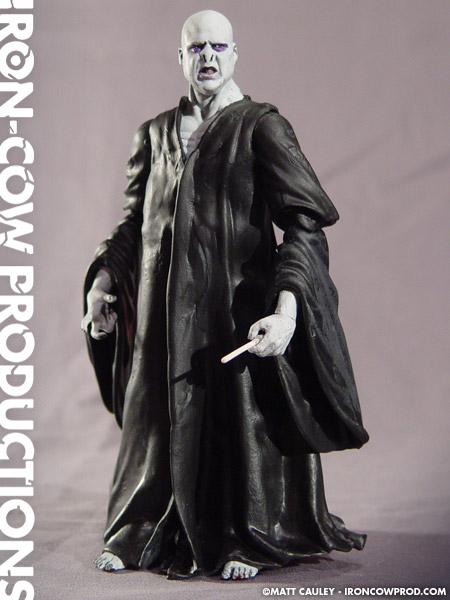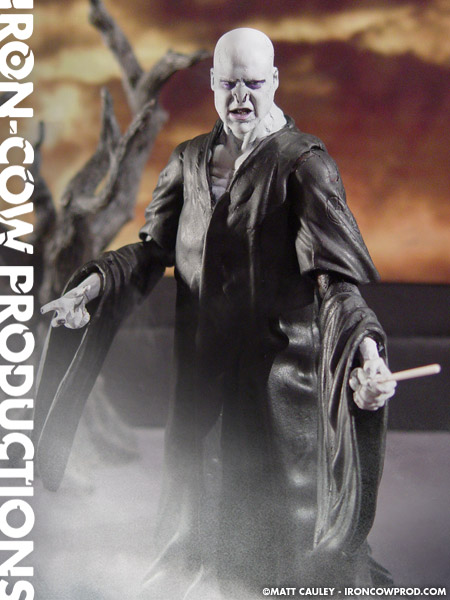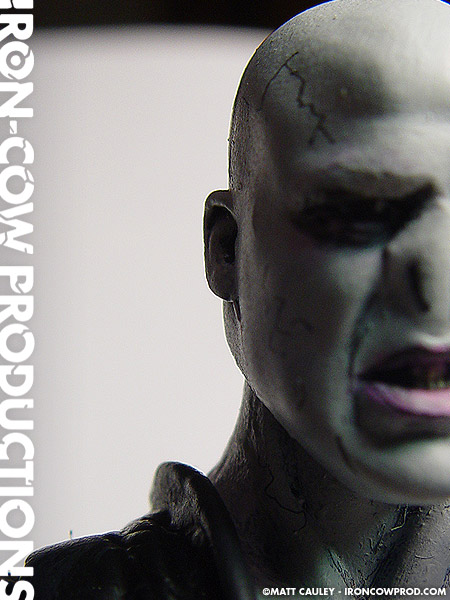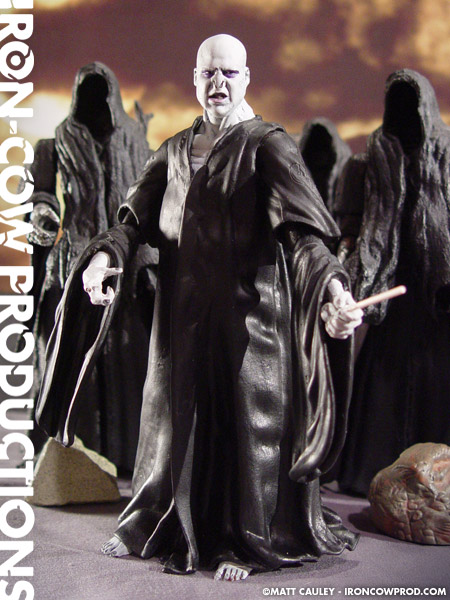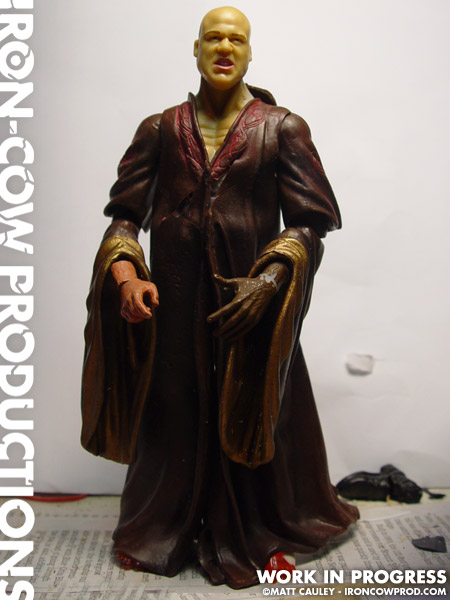 Harry's fourth summer and the following year at Hogwarts are marked by the Quidditch World Cup and the Triwizard Tournament, in which student representatives from three different wizarding schools compete in a series of increasingly challenging contests. However, Voldemort's Death Eaters are gaining strength and even creating the Dark Mark giving evidence that the Dark Lord is ready to rise again.

In the unsuspecting lives of the young wizard and witches at Hogwarts the competitors are selected by the goblet of fire, which this year makes a very surprising announcement: Hogwarts will have two representatives in the tournament, including Harry Potter!

Will Harry be able to rise to the challenge for the Tri Wizard Tournament while keeping up with school or will the challenges along with Voldemort's rebirth be too much for the young hero?

–from Amazon.com.
For my latest contribution to ToyFare Magazine, I was asked to create a custom figure of Lord Voldemort, from the feature film Harry Potter and the Goblet of Fire. Voldemort uses a Lord of the Rings Elrond figure as a base. The original head was removed and the head and neck were spliced in from an intense-looking wrestling figure. Unfortunately, I'm drawing a blank on where I got the left arm from. I believe it was a McFarlane basketball figure, although the right arm is definitely from a "Devil's Rejects" Captain Spaulding. The feet are from a Kingdom Come Flash figure. I'm surprised by how often I need those shoeless feet, actually!
Honestly, I'm really not all that thrilled with how Voldemort turned out. I was in a rush to get him done, and in hindsight I wish he were skinnier overall. Still, he looks pretty decent in person, even if he doesn't take a good photo.
Created Spring 2006. Featured in TOYFARE MAGAZINE, Issue #109, September 2006.