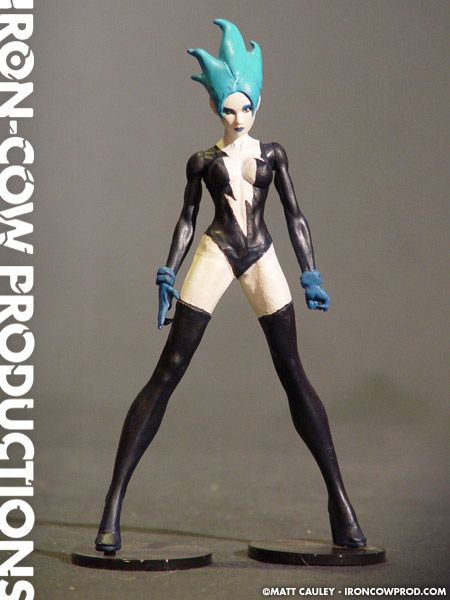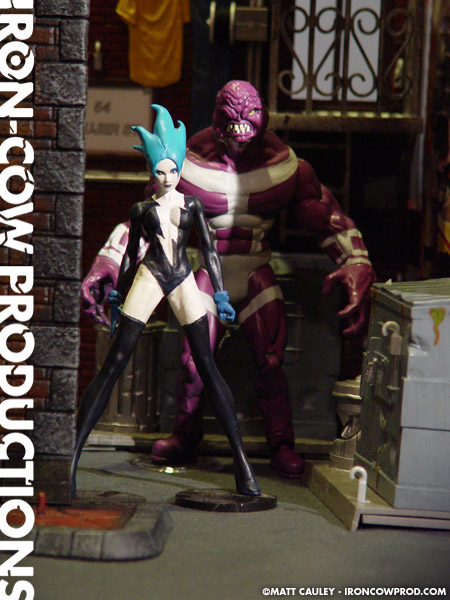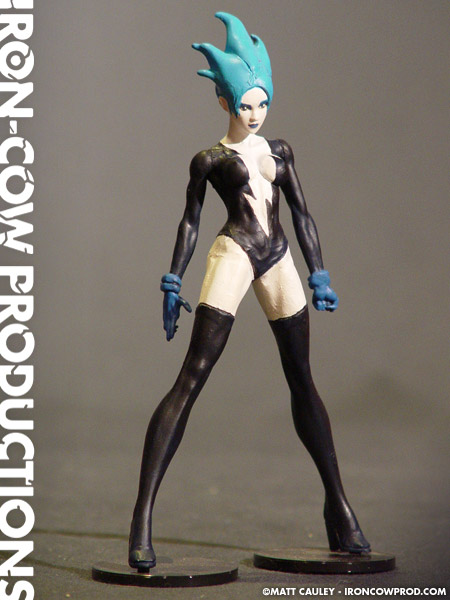 As far as I know Livewire has no comic book counterpart, but I happen to like the design so much I felt the need for a DC Direct-scaled version of her.
Livewire uses a Darkchilde Ariel figure as a base. The Ariel figure has sculpted shorts and a bikini top. These had to be removed to achieve Livewire's skintight body suit attire. The head is a modified sculpt, working off a Tekken 3 figure. The remaining elements were created using Kneadatite.
She might be a big too leggy to blend in with most DC Direct figures, but her stylized look makes her look great among the old Batman: LOTDK line as well as the latest Mattel releases.
Created Spring 2000