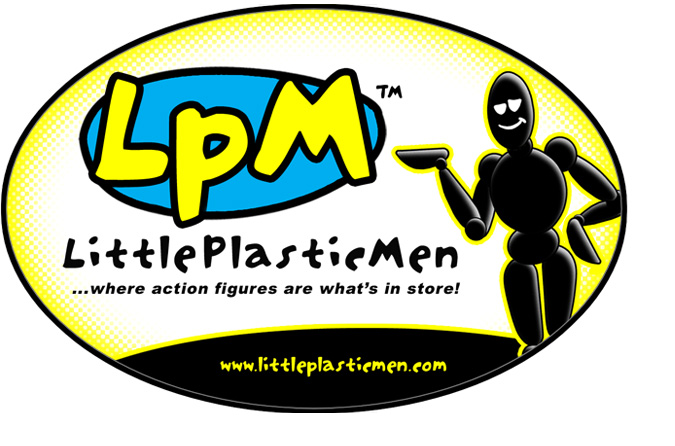 BRIEF: Revamp visual identity and develop business cards for action figure online retailer LittlePlasticMen.com.
DETAILS: This project was another of my earlier attempts at web design. Blake and Holly ran the great online toy store LittlePlasticMen.com. After seeing my work, they asked if I could update their brand with a new logo and business cards. The wooden poseable man was their company mascot, and an element on their earlier site.
The project ended up being very fun to work on, and Blake and Holly are two of the nicest folks you'll ever meet. Sadly, they closed the shop a few years back, but the fond memories live on!