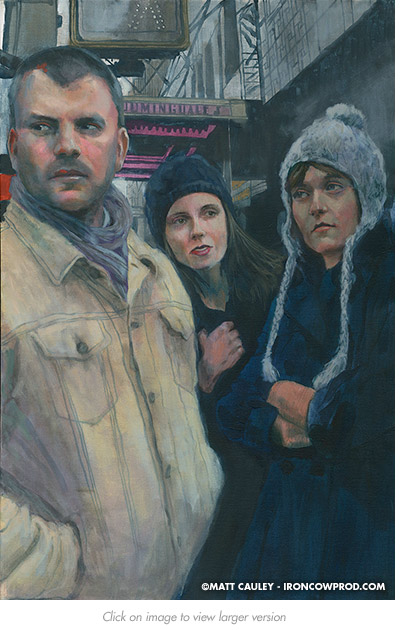 Earlier in 2016, I had the opportunity to revisit older, unfinished works. "Lexington" was one such piece. At the time I began painting it, it felt ambitious, and I simply didn't have time to complete it before taking on other projects. Looking at it with fresh eyes, I felt there was enough of a solid start and luckily it didn't take much to finesse the piece into a state that I'm comfortable with.
Definitely a bit of an experiment for me, but one whose results I'm happy with.
Lexington
Acrylic on canvas,
20 x 30 inches,
Painted 2008 (Completed 2016) by Matt Cauley.