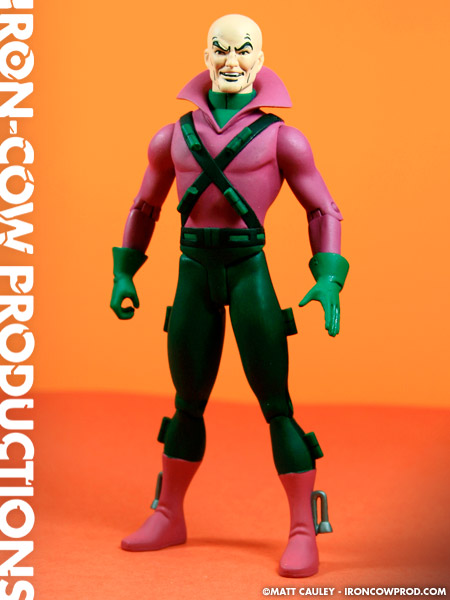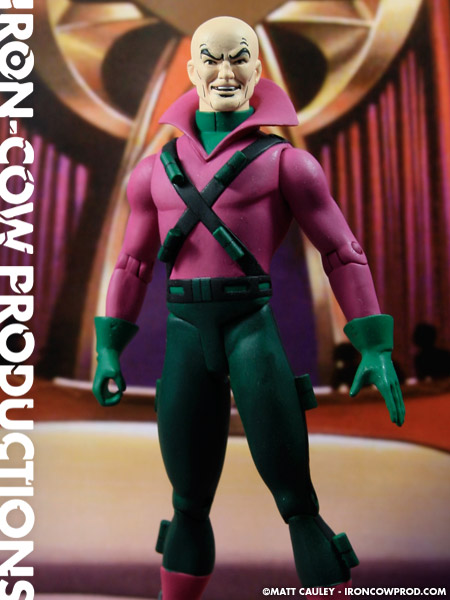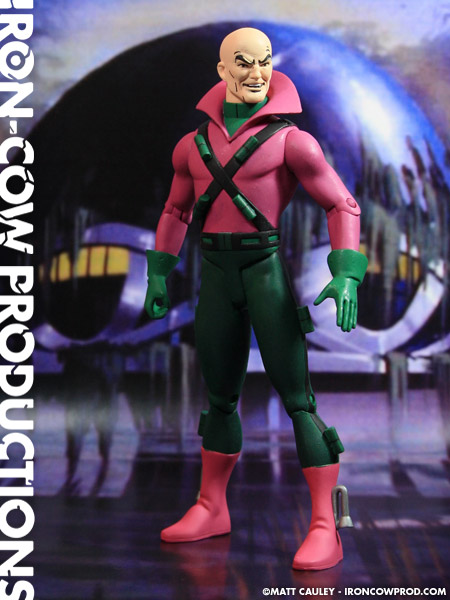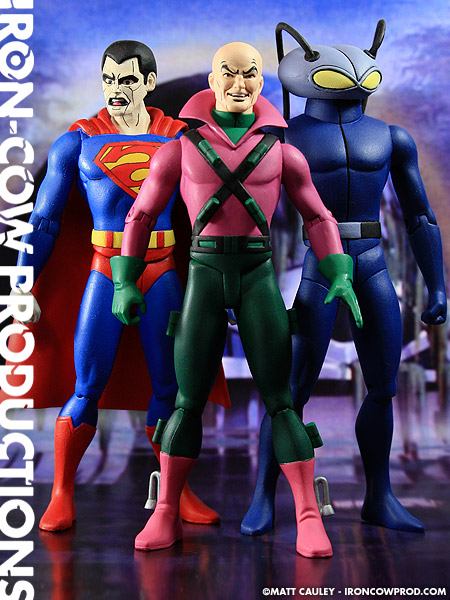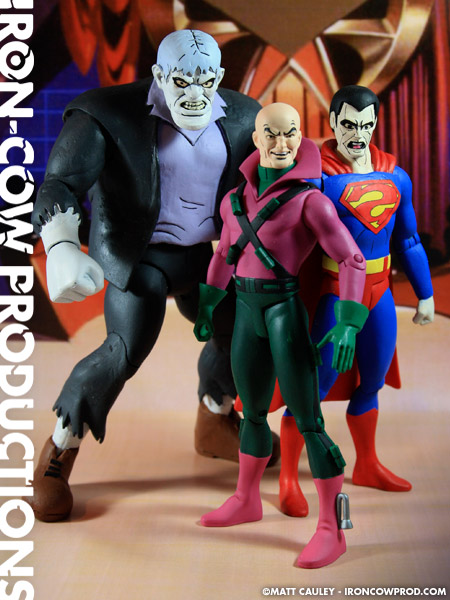 Don't get me wrong – I love the DC Direct Super Friends Lex Luthor figure. It's got a great sculpt, and has a very striking presence. Still, after reworking the rest of the line-up, I decided to finesse some of the details on this sculpt.
The main change was repainting the face to simplify the amount of color used. The whites of the eyes are now gone, and the expression more closely matches the control art. The green areas of the costume are also repainted to better match the show.
Sure, it's a bit nit-picky, but I'm much happier with this show-accurate version of the character.
Created Spring 2009
Featured in CustomCon 22