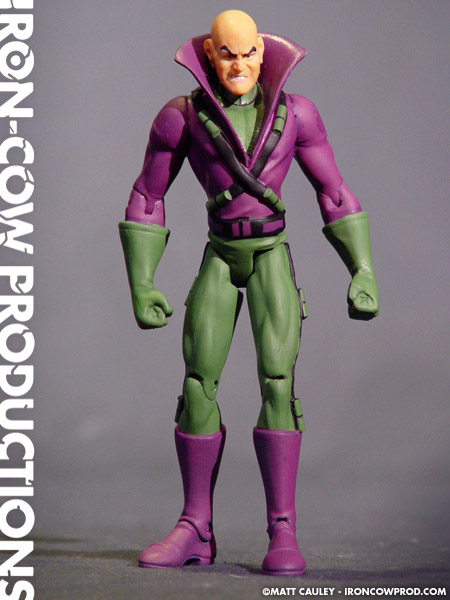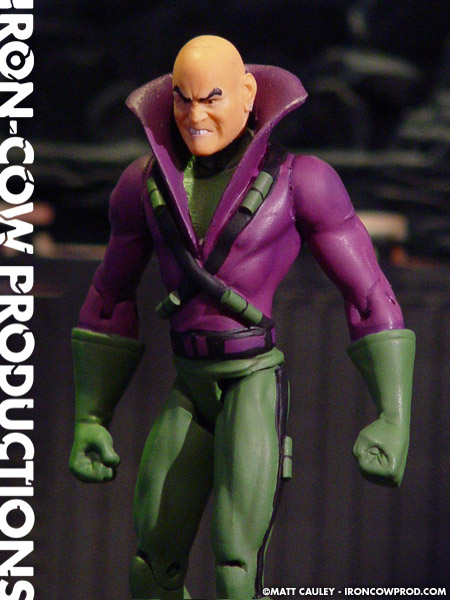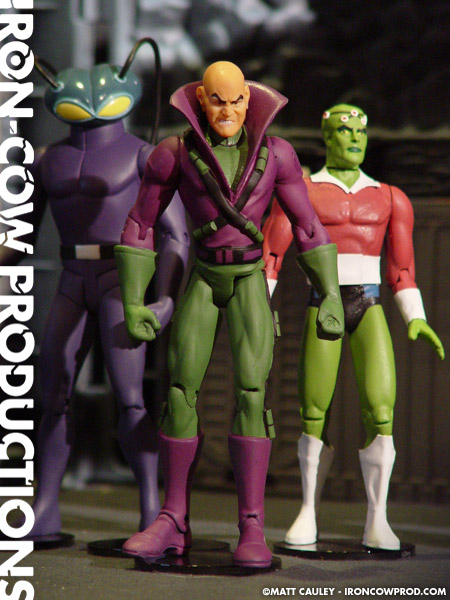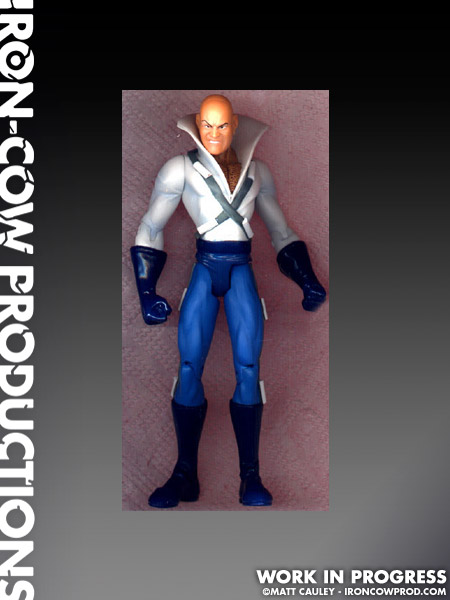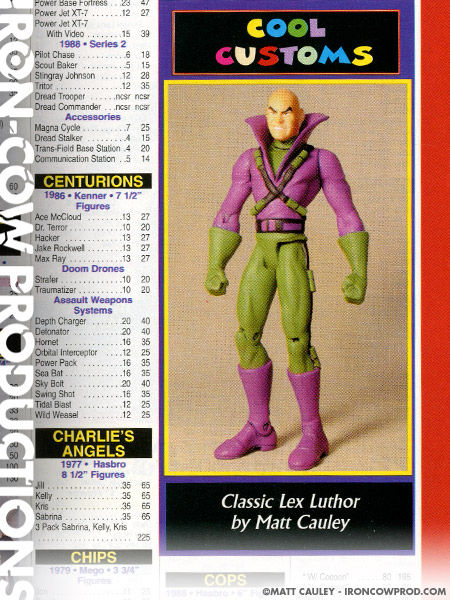 Who would have thought such a goofy costume design could turn into such a nice looking figure? Certainly not me, though I'm very happy with the results. I have been a big fan of the purple and green Legion of Doom Lex Luthor ever since I first saw him on "The Challenge of the Super Friends."
Lex is essentially a reworked DC Direct Max Mercury figure. The straps across the chest are formed from Kneadatite which have plastic styrene half-rounds added to form the little pods. Lex's head is a repainted Konnan Slam and Crunch wrestling figure. The rest is simply paint.
As far as the character is concerned, I really prefer the 'business suit' Lex Luthor. For an action figure, though, it's gotta be the Legion of Doom Luthor. He just adds so much more spice to the shelf.
Created Spring 2000
Featured in Lee's Action Figure and Toy Review, Issue #106