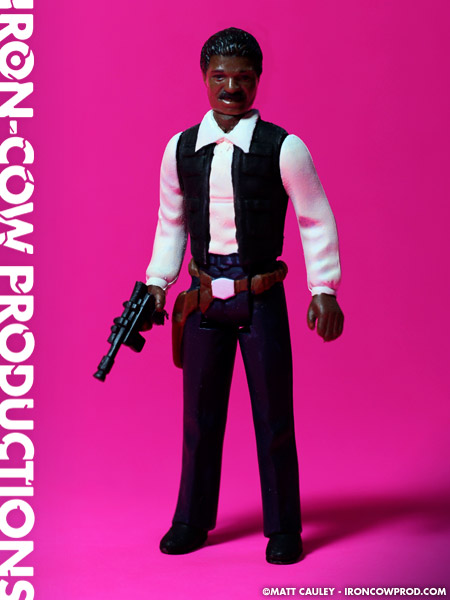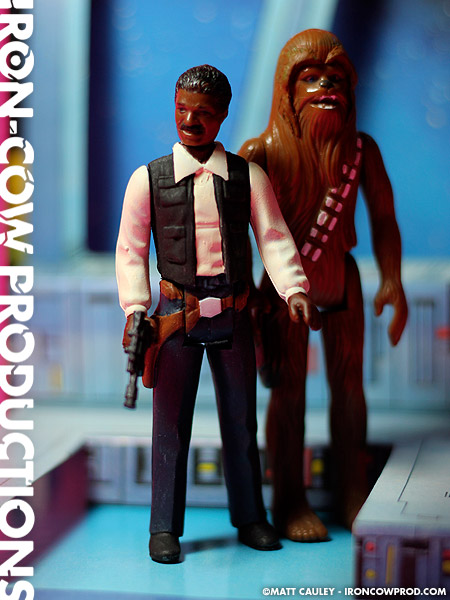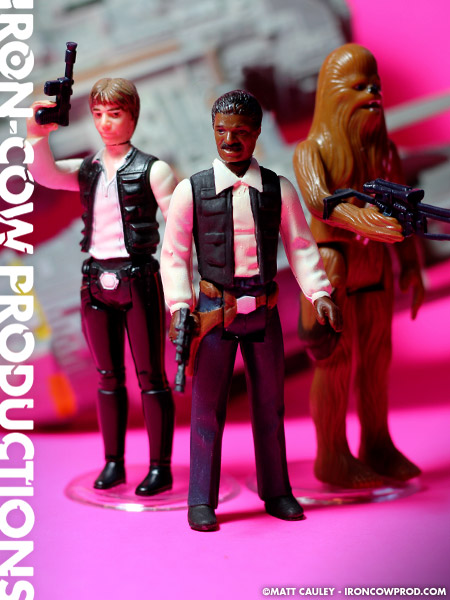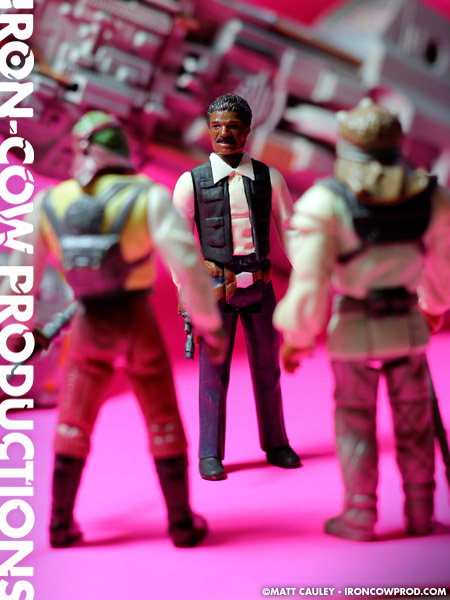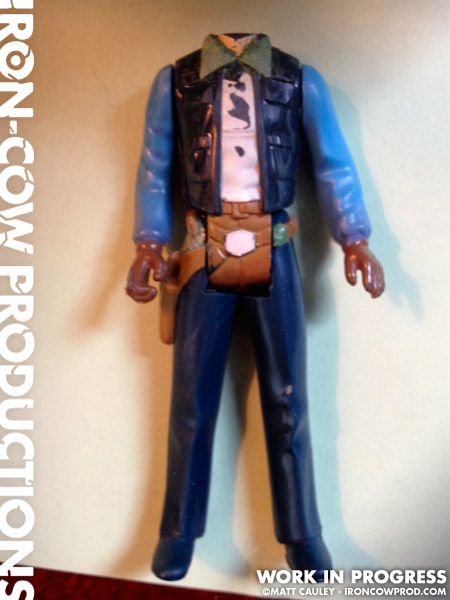 Ah, Lando… Even as a kid, I thought it was kind of silly for Lando to dress up in Han Solo's clothes in the closing scene of Empire Strikes Back. I've mellowed a bit with age, though, and what seems silly onscreen could still make for a fun toy on the shelf.
Though I've seen a handful of Smuggler Lando customs online, I wanted to try my own take on the outfit. I began by taking a Bespin Han Solo figure and soaking it in a cup filled with near-boiling water. This softened up the plastic enough for me to easily pop off the arms and legs. I used this method to remove the limbs off a vintage Lando Calrissean figure as well. Lando's limbs took some minor reworking to get them to attach to the Han torso.
Once attached, I then sanded down the shirt collar and resculpted it using Magic Sculpt. I then took an X-Acto blade and very carefully sliced the belt and holster off the discarded Han legs, and transferred them to the custom figure using SuperGlue to adhere the parts. Adding in a new Lando head and repainting the figure was all that was needed to complete the custom.
Even though Lando only appeared very briefly in this outfit, there are enough subtle differences between this figure and the original Han figure to justify having both on the toy shelf.
Created Fall 2013